Bourbon Rhode sinking: Bourbon confirms death of one crew member
French offshore vessel owner Bourbon has reported the death of one of its crew members who went missing after the sinking of the Bourbon Rhode offshore vessel in the Atlantic Ocean over the past weekend.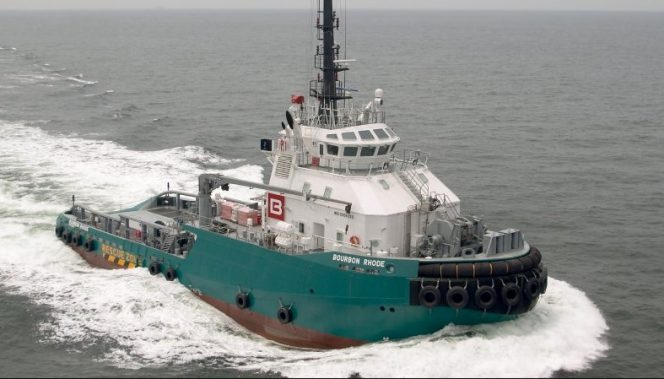 "BOURBON is sad to report the death of one of the crew members of the Bourbon Rhode. The body of the missing seafarer was located by one of the aircraft involved in the search and has been recovered by one of the five vessels that came to assist. The seafarer's family was immediately notified and they requested that the identity not be disclosed," Bourbon said on Monday afternoon.
According to the company's statement, rescue operations are continuing to find the other crew members, with significant maritime and air search resources deployed by the French and American authorities.
As previously reported, three crew members were saved, having been recovered from a lifeboat. Ten crew members remain missing.
---
Related: Bourbon Offshore vessel sinks in Atlantic Ocean. Three crew members saved, 11 missing
---
"All our thoughts and prayers go to his family and loved ones. This tragedy affects all BOURBON employees who express their full support to the seafarers' families. We remain fully mobilized on search operations to find the other missing seafarers and I would like to express our gratitude to the rescuers, all the teams of the CROSS (Regional Operational Centre for Surveillance and Rescue) and the teams of the crisis cells who are working tirelessly to this end," Gaël Bodénès, Chief Executive Officer of BOURBON Corporation said on Monday.
The Bourbon Rhode, used for offshore towing and anchor handling, had been on its way from Las Palmas to Guyana when it found itself near the eye of a hurricane and developed water ingress.
The 2006-built vessel, with 14 crew members aboard, was at the time in transit at 1200 nautical miles off Martinique island and 60 nautical miles South-South East from the eye of category 4 hurricane "Lorenzo."
The crew sent a distress signal on Thursday morning, sparking a search and rescue operation. Bourbon on Saturday confirmed that the vessel had sunk.
Offshore Energy Today Staff
Related news
List of related news articles