BP, ExxonMobil to invest in operations offshore Angola through Sonangol deals
Oil majors BP and ExxonMobil have each signed deals with Sonangol for operations offshore Angola.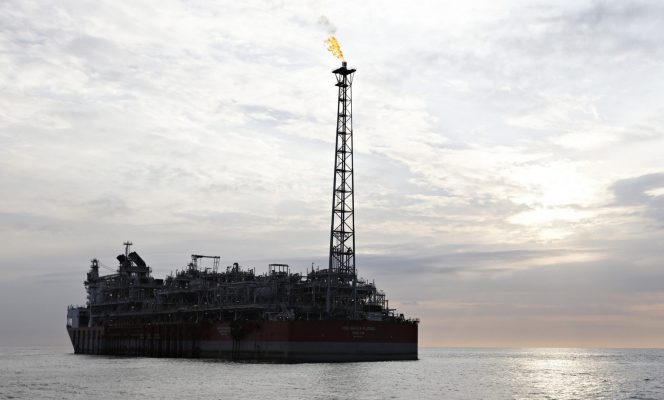 BP said on Monday it had signed an agreement with Sonangol to progress to final investment decision the development of the Platina field in deepwater Block 18, offshore Angola.
The two companies also agreed to extend the production license for the BP-operated Greater Plutonio project on Block 18 to 2032, subject to government approval, and for Sonangol to take an 8% equity interest in the block, BP said on Monday.
Platina would be BP's first new operated development in Angola since the PSVM project in Block 31 began production in 2013. It would be the second phase of development in Block 18 – the Greater Plutonio project started up in 2007.
The agreements were signed in Luanda on Monday by Chairman of the Board of Directors of Sonangol Carlos Saturnino and BP group chief executive Bob Dudley.
Saturnino said: "These agreements are a positive sign of the work being done by Sonangol and the Angolan government to generate more investment in our oil industry and take us a big step closer toward increasing production from Block 18."
Dudley said: "The signing of these agreements represents an important milestone in our relationship with Sonangol. It is a major step towards new investments for BP's business in Angola, extending production from Greater Plutonio and boosting the nation's oil output."
Subsea tie-back
Discovered in 1999, the Platina field, in water depth of approximately 1,300 meters, is planned to be developed as a subsea tie-back to the existing Greater Plutonio floating production, storage and offloading vessel (FPSO). The final investment decision for the development is anticipated in the second quarter of 2019 with first oil then expected in late 2021/early 2022. The production license extension will enable later life production from the Greater Plutonio fields as well as the future output expected from Platina.
BP and Sonangol also signed two further memoranda of understanding (MOUs) regarding potential further access and exploration offshore Angola and co-operation in a planned new products and crude terminal and storage facility in Angola.
Under one MOU the companies agreed to progress discussions for further exploration activities in Blocks 31 and 18, to enter discussions for Blocks 46 and 47, and to explore options in Block 18/15.
The second MOU enables them to enter discussions regarding financing and construction of the planned terminal and storage facility at Barra do Dande in Bengo province, approximately 30 kilometers north of Luanda.
Exxon-Sonangol deal 
Separately, ExxonMobil last Friday signed a memorandum of understanding with Sonangol with an intention of signing the risk service contracts for Blocks 30, 44, and 45 located in the Namibe Basin.
The memorandum was signed by Carlos Saturnino and Andre Kostelnik, Chairman of the Board of Directors of Sonangol and General Manager of ExxonMobil in Angola, respectively.
Saturnino emphasized that the memorandum was part of the Angolan government's strategy to attract foreign investors and mark the beginning of a new era and relaunch of the oil exploration strategy in Angola.
Angola has developed a strategic plan to attract new players to its oil and gas sector, promoting a licensing round at Angola Oil & Gas Conference in June 2019 and opening up marginal fields based on new 2018 legislation.
Decline in reserves
Angola's oil sector has seen a decline in discovered oil reserves and the maturing of producing fields. The 2019 licensing round, which will include onshore and offshore blocks in the Congo, Namibe and Cunene basins, will boost exploration potential with the ultimate aim to increase production from the country's current levels of 1.49 million barrels of oil per day.
"If we do not conduct the exploration works and finds new reserves, we will not be able to maintain the current levels of production," said Diamantino Azevedo, Angola's Minister of Mineral Resources and Petroleum.
In line with Angola's decision to promote access to marginal fields, the government has established guidelines for marginal operators by presidential decree. According to the law, marginal fields are characterized by at least one of many factors. These include: recoverable resources of less than 300 million barrels; water depth exceeding 800 meters; and/or income to the state less than $10.5 per barrel. The law also provides different tax structures for marginal fields.
"There is an antiquated perception that Angola as an oil and gas market is only for the big boys," said Guillaume Doane, CEO of Africa Oil & Power, organizer of Angola Oil & Gas 2019.
He added: "Through marginal fields, Angola is attracting a greater diversity of exploration and production players that can operate smaller onshore and shallow water resource plays."
Offshore Energy Today Staff