Brisbane Breaks Ground on New Cruise Ship Terminal
Brisbane has launched the construction of the new International Cruise Terminal, heralding the start of a new era for Queensland's economy.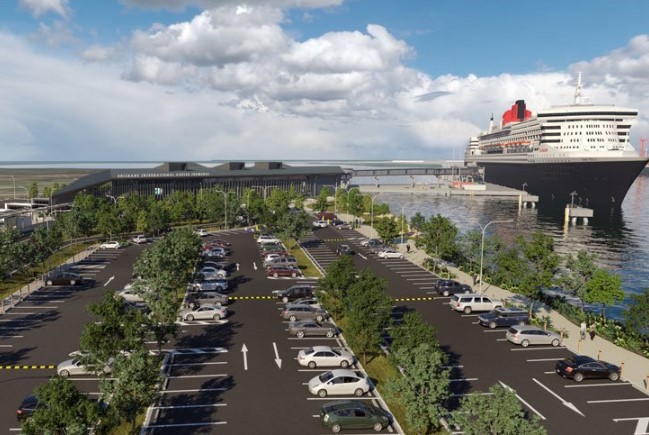 The AUD 158 million (USD 112.9 milion) project, which would be capable of welcoming bigger ships, is scheduled to open in October next year. It has the potential to more than double Brisbane's cruise industry, according to
"Building this one piece of infrastructure flows through our entire economy," the Premier said.
"Ships that were too long, too high and too deep to dock at Brisbane's Hamilton facility will have a dedicated cruise terminal," Annastacia Palaszczuk, Premier of Queensland, said.
"That will stimulate the industry at ports up and down the Queensland coast, as we aim to increase passenger numbers throughout the state to more than a million a year."
Construction has begun on the new $158m Brisbane International Cruise Terminal @port_brisbane set to open next year heralding the 'berth' of a new era for Qld's economy. It will cater for the largest cruise ships in the world supercharging the growth in our tourism industry. pic.twitter.com/sNLMFscAGG

— Annastacia Palaszczuk (@AnnastaciaMP) April 16, 2019
Tourism Industry Development Minister, Kate Jones, said the Brisbane International Cruise Terminal would provide a welcome boost to the state's tourism sector.
"Last financial year we saw 520 ships port in Queensland, 11 per cent growth year-on-year, making the Sunshine State Australia's undisputed cruise capital," Jones said.
Within its first five years the terminal is expected to handle over 1,100 vessel calls and around 1.8 million passengers. Over 180 bookings have already been confirmed for the 2020/21 cruising season.
Brisbane International Cruise Terminal's Principal Contractors announced. Wharf construction by Brady Marine & Civil, with Hindmarsh to deliver the civil works & terminal building. Our piling contractor, ABFI, has already
started making the wharf piles. https://t.co/7Irz8epcAV pic.twitter.com/KU1AkvcHJr

— Port of Brisbane (@port_brisbane) February 4, 2019
In February 2019, Port of Brisbane announced the principal contractors for the cruise terminal.
Wharf construction will be undertaken by Brady Marine & Civil, a specialist marine infrastructure and engineering contractor headquartered in Brisbane, while civil works and terminal building will be delivered by Hindmarsh, an Australian construction company.