Brittany Ferries: Delivery of New LNG-Powered Ferry Delayed
Brittany Ferries' new LNG-powered ferry Honfleur will not be delivered in time for the 2019 summer season, as scheduled, the shipping company informed.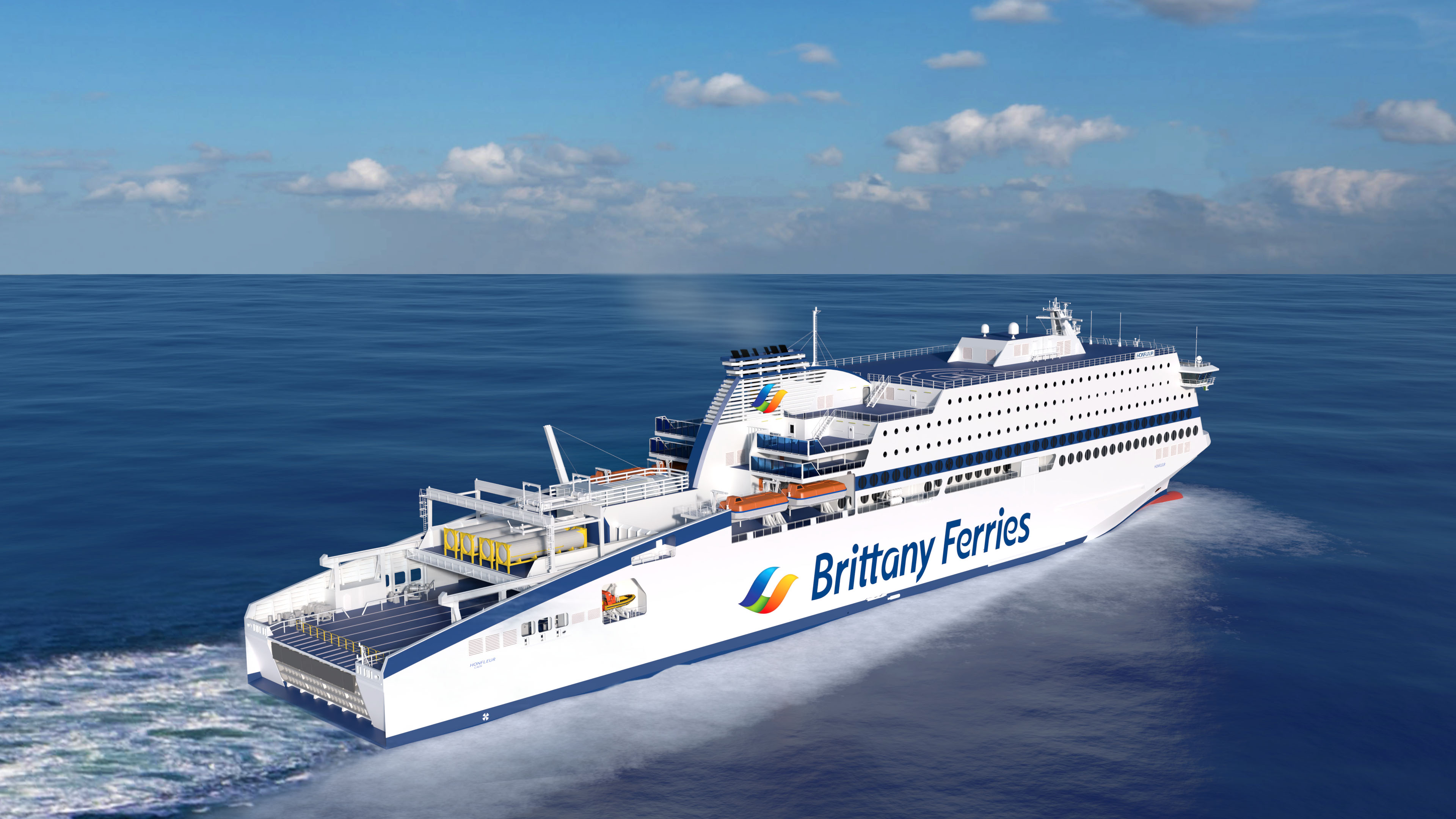 Being built at the Flensburger Schiffbau-Gesellschaft yard (FSG) in Germany, the ship was originally scheduled to enter service in April 2019 on the company's Caen-Ouistreham (France) and Portsmouth (UK) route.
However, the German shipyard is reportedly facing a financial crisis. As explained by Brittany Ferries, the financial difficulties are consequence of penalties imposed for late delivery of Irish Ferries' newest ship, W.B. Yeats.
"Brittany Ferries awaits a concrete proposal from FSG to secure the contract to deliver Honfleur. The company hopes this will come in the very near future and will communicate in more detail at that time," Brittany Ferries said.
"Passengers who have booked travel on Honfleur from 9 July, will automatically be transferred to Brittany Ferries Normandie. The company apologises for any inconvenience and disappointment that this change will cause," the company added.
Following the steel-cutting in March 2018 and keel laying in August, the 1,680-passenger, 42,400 gross ton Honfleur was launched in December.
When it enters service, Honfleur will be the first ferry on the English Channel to be powered by LNG, according to the company. The ship's hull has been hydro-dynamically optimized — this combined with gas-electric propulsion machinery will reduce energy consumption while minimizing vibration and noise levels.
In 2017, the environmentally-friendly LNG-powered ferry received financial support from the European Investment Bank's EUR 750 million Green Shipping Guarantee (GSG) program.