BSH awards hydrographic survey contract for North Sea wind zone
Germany's Federal Maritime and Hydrographic Agency (BSH) has awarded VBW Weigt with a contract for hydrographic investigation in the N-6 offshore wind area in the North Sea.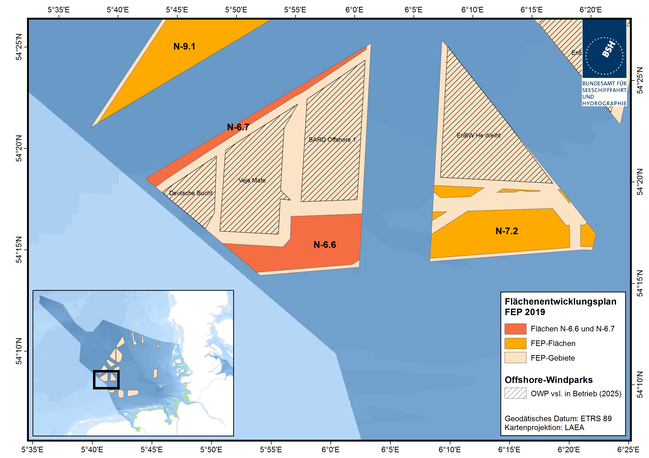 The seafloor investigation is part of the geological preliminary investigation in the area and includes data acquisition, data processing, evaluation, and documentation.
The work will be done at two sites in the German Exclusive Economic Zone (EEZ) located at approximately 100km2.
To remind, in September 2019, BSH announced it is launching the next round of preliminary investigations on the two offshore wind farm areas, N-6.6 and N-6.7.
N-6.6 is expected to support a capacity of 630 MW and the area N-6.7 will support a wind farm with a capacity of 270 MW.
Over the next few years, BSH will commission and partly carry out investigations into the marine environment and the subsoil, wind, waves, and other oceanographic parameters at the sites.