Bumi Armada, Pertamina and DMP join forces to bring FLNG project to life
Following the inking of a non-binding agreement, Malaysia's Bumi Armada will pool resources for the development and commercialisation of liquefied natural gas (LNG) from multiple fields in Indonesia with PT Pertamina International Shipping, a shipping and marine logistics arm of Pertamina, and PT Davenergy Mulia Perkasa (DMP), an Indonesian natural gas trading company.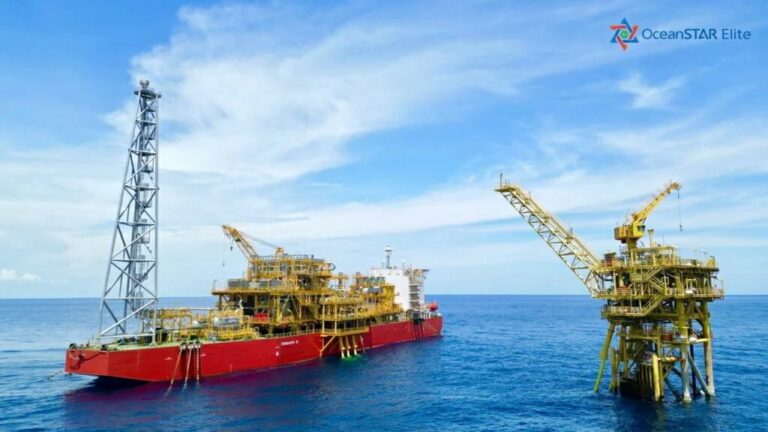 This non-binding agreement will enable the trio to develop and commercialise LNG from the Madura gas field and its surrounding fields by leveraging the expertise and experience of consortium members. To this end, Bumi Armada and Pertamina International Shipping are expected to design, engineer, construct, install, commission, hook up and operate a floating liquefied natural gas (FLNG) facility, along with an LNG carrier to transport LNG to consumers that do not have clean energy sources nearby.
According to Bumi Armada, DMP is dedicated to advancing Indonesia's LNG market while contributing to the country's growth, which is reflected in the delivery of "reliable and sustainable" energy solutions that support the nation's net-zero aspiration. The Malaysian player explains that preliminary discussions have been initiated with several potential off-taker clients. The first shipment of LNG is anticipated to take place three years after making the final investment decision (FID) for the project.
Gary Christenson, Bumi Armada's Chief Executive Officer, commented: "We are excited to collaborate with Pertamina International Shipping and DMP in this opportunity to bring sustainable and scalable solutions to reduce carbon emissions in Indonesia, which is also in line with Bumi Armada's recently launched decarbonisation agenda to achieve net-zero by 2050. This collaboration is a testament to our strong commitment towards providing the best decarbonisation solutions globally."
After the Madura satellite fields (M satellite fields) –MDA, MBH and MDK fields – in the Madura Strait were hooked up to the FPU Trunojoyo 01 last year, the first gas was achieved in the fourth quarter of 2022. These fields are operated by Husky CNOOC Madura Limited (HCML), a joint operating company between CNOOC (40 per cent) and Husky Energy (40 per cent).
The FPU Trunojoyo 01 has a length of 160 metres and a width of 32 metres. This FPU was constructed in China with a design capacity of 175 million cubic feet per day (mmcf/d).