New floating production unit ready to be towed for installation off Indonesia
China's Jiangsu Strong Wind Offshore Shipyard (JSSW) has completed the construction of a floating production unit (FPU) to ABS Class for the revamped development of a cluster of satellite fields located offshore Indonesia.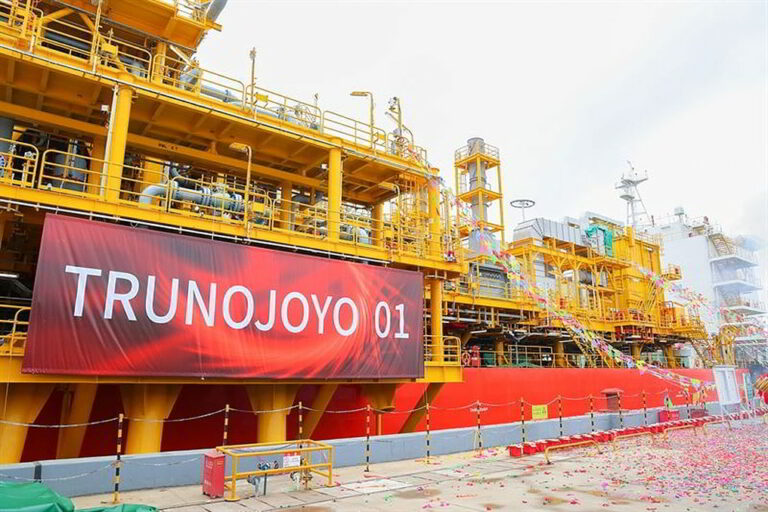 Back in March 2021, Jiangsu Strongwind Offshore Equipment Fabrication inked a deal with TimasOceanstar Indonesia (TOI), established to invest and own the FPU Madura as a joint venture between PT Timas Suplindo and PT OceanSTAR Corp Indonesia.
As per the terms of the deal, Jiangsu Strongwind was hired to build and deliver the FPU for the Madura satellite fields, which are known as the M satellite fields. These fields are operated by Husky CNOOC Madura Limited (HCML), a joint operating company between China National Offshore Oil Corporation (CNOOC) and Husky Energy, which is owned by Canada's Cenovus Energy.
In May 2021, the ceremony was held at Jiangsu Strongwind Tongzhou Bay Shipyard to commemorate the start of the construction of Madura FPU as the first steel was cut. The FPU was successfully launched at Jiangsu Strongwind Tongzhou Bay Shipyard from 18 January 2022 to 22 January 2022. It was first jacked up and skidded over the launch barge. Afterwards, the launch barge was towed out and submerged, allowing the FPU to float out, and tow back to the shipyard.
In July 2022, Jiangsu Strongwind Marine Equipment held a naming and delivery ceremony for the Madura FPU, which was named Trunojoyo 01 by Iris Zhu, the lady sponsor of the vessel.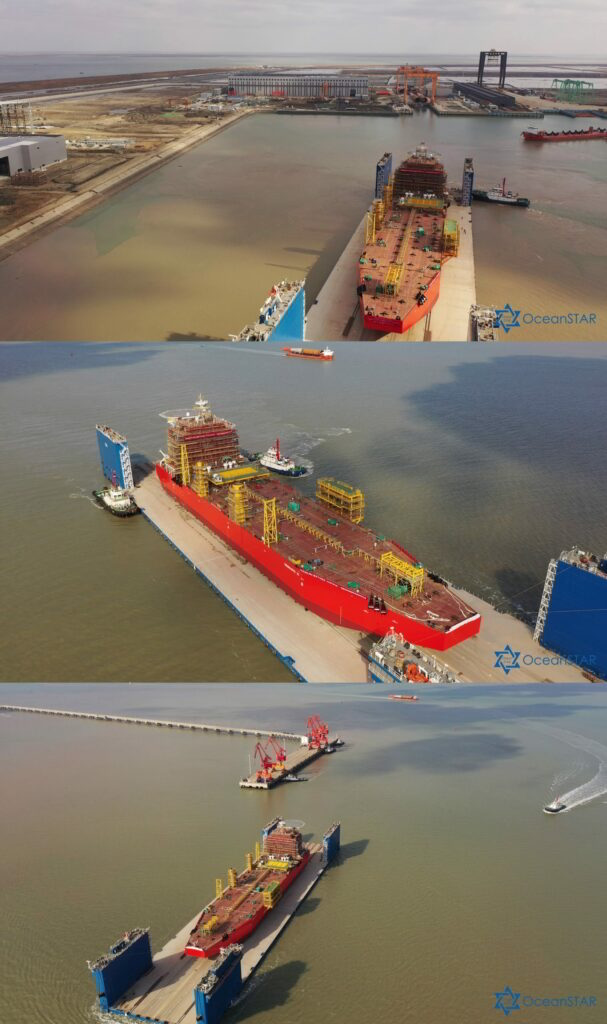 In an update on Tuesday, the U.S. classification society, American Bureau of Shipping (ABS), revealed that the FPU Trunojoyo 01, constructed by JSSW to ABS Class, was delivered.
Matt Tremblay, ABS Vice President, Global Offshore, remarked: "As the world leader in floating production classification, ABS is proud to be able to use that extensive experience to support this important project. The entire asset, including the topside, was designed and constructed to ABS Class with an emphasis on safety and efficient operations."
This floater is on charter to HCML from owner PT Timas Oceanstar Indonesia and will be towed from China to Indonesia for hook-up and installation at the Madura Block.
Xiao-Ming Xu, Strong Wind Commercial Manager, commented: "Strong Wind is a company specializing in offshore engineering and offshore wind power equipment. With its core culture of integrity, sharing, craftsmanship, and drive to grow, Strong Wind provides a solid guarantee for the project to have zero defects with excellent quality to be delivered on schedule."
Trunojoyo 01, made for the MDA, MBH and MDK fields in the Madura Strait, was constructed in two parts: the upper module and the hull. With a length of 160 meters and a width of 32 meters, it has a capacity of approximately 175 million cubic feet. The gas is expected to be exported through the existing 28-inch Indonesia East Java Gas Pipeline (EJGP) to be sold to buyers on the island of Java.