Bureau Veritas approves SeaspanLNG's bunker vessel
SeaspanLNG has secured approval in principle (AIP) with Bureau Veritas, for the design of a 7,600-cbm LNG bunker vessel.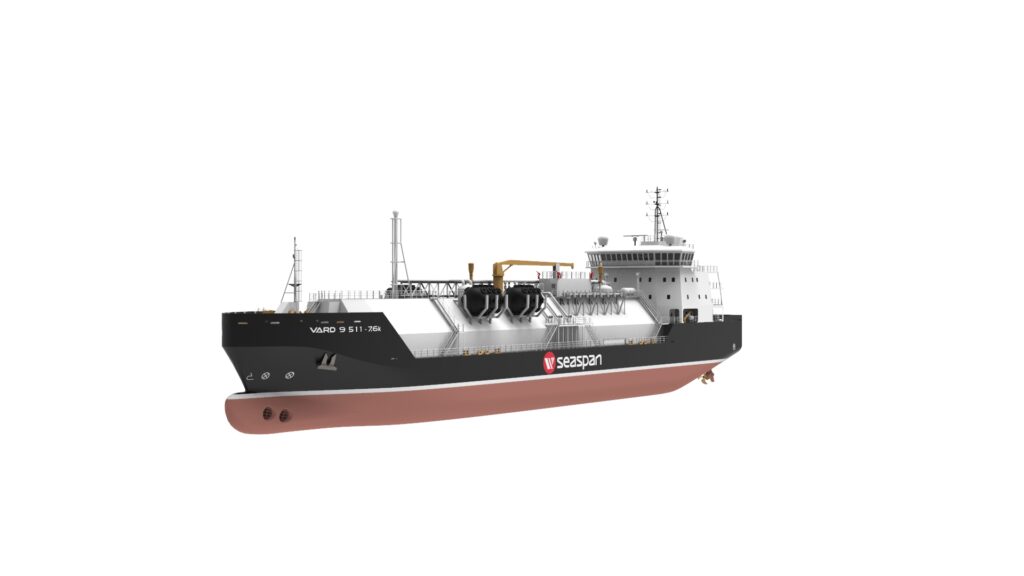 The LNG bunker vessel has been designed for ship-to-ship LNG transfer as well as coastal/short sea shipping operations by Seaspan Ferries' partner Vard Marine.
Vard developed Seaspan Ferries' dual-fuel hybrid-electric ferries in 2014. Seaspan noted in its statement that this relationship led to the creation of a new line of Vard 9 series LNG bunker vessels.
Major emphasis has been placed on the ability to incorporate emerging technologies, increase electric storage system (ESS) capacity, and further operational emissions and greenhouse gas (GHG) reductions while maintaining operability and flexibility. It is fitted with two azimuthing thrusters and two bow thrusters for maneuvering and station-keeping capabilities.
The vessel will have an overall length of 112.8 meters, a breadth of 18.6 meters and a 5-meter draft.
The AIP validates the advanced and future proof LNG bunker vessel design and confirms that the proposed concepts comply with the intent of the most applicable rules, guides, required industry codes and standards.
SeaspanLNG will now advance efforts for vessel construction and engage with major stakeholders in current and emerging markets, including port authorities and flag states.
Commenting on the milestone, Seaspan vice president Gord Miller, said, "Seaspan is committed to bringing clean LNG bunkers to the West Coast of North America through our LNG bunkering business, in order to assist shipowners in meeting their IMO2030 targets."