BW Epic Kosan nabs 1st sustainability-linked loan
Singapore-based ship owner and operator  BW Epic Kosan has secured its first sustainability-linked loan, valued at up to $140 million.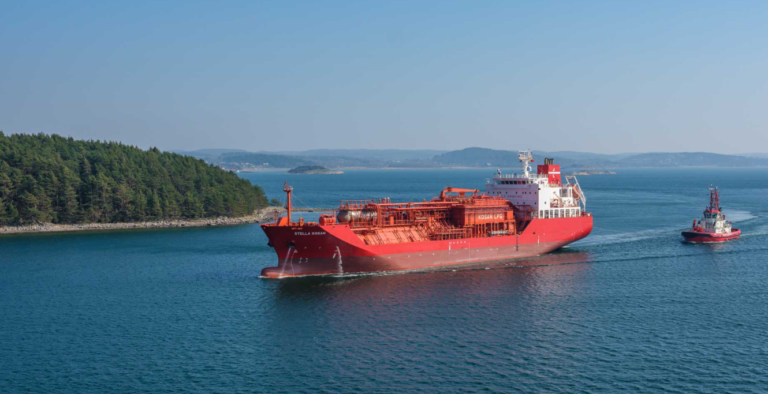 The company plans to use the loan to refinance 19 vessels, while an additional acquisition line of $20 million will support potential growth opportunities.
The loan includes a sustainability-linked margin adjustment tied to two Key Performance Indicators (KPIs). The first KPI focuses on reducing fleet emissions, and the second KPI aims to enhance gender diversity within the company's workforce by increasing the number of female seafarers. Notably, this refinancing initiative ensures a loan-free period until 2026 for the company.
The syndicate behind the loan includes financial institutions such as ABN AMRO Bank, acting as the Sustainability Coordinator, and Credit Agricole Corporate and Investment Bank, serving as the documentation agent. These two entities also jointly act as bookrunning mandated lead arrangers. Skandinaviska Enskilda Banken, Standard Chartered Bank, and Iyo Bank are also part of this consortium.
"This is BW Epic Kosan's first Sustainability-Linked Loan. We appreciate the support from our financial partners on our important initiatives to reduce climate impact from vessel operations and to improve gender diversity in shipping. We look forward to collaborating further with all partners to achieve our sustainability goals," Charles Maltby, CEO of BW Epic Kosan, said.
BW Epic Kosan owns and operates a fleet of 67 gas carriers performing around 4,000 cargo operations per annum and transporting over 5.5. million tonnes of cargo between 200 different ports.
The company was created in 2020 with the combination of LPG shipping heavyweight Epic Gas, and Lauritzen Kosan A/S, the gas carrier division of J. Lauritzen, creating a genuine powerhouse in the last mile delivery of LPG and other specialty gases and petrochemicals.
The company said in its 2022 sustainability report that its year-on-year carbon emissions increased by 6.2%, with an AER of 24.43 gCO2/DWT nautical miles, because of increased utilisation and fuel consumption in the larger fleet. This has been partially offset by the investments in emissions reduction.
Looking towards the future, BW Epic Kosan is working with industry partners in supporting efforts to decarbonize the industry. The company is part of the Nordic Green Ammonia Powered Ships (NoGAPS) project. In this initiative, BW Epic Kosan contributes an ammonia-carrying vessel equipped with a main engine that runs on ammonia as fuel.
Additionally, BW Epic Kosan is engaged in discussions with major oil companies concerning carbon capture, utilization, and sequestration technology.