BW Offshore's Barossa FPSO equity JV gets regulatory approval
FPSO provider BW Offshore has informed that a joint venture partnership for the equity financing of the FPSO for Santos' Barossa gas field offshore Australia has been granted regulatory approval.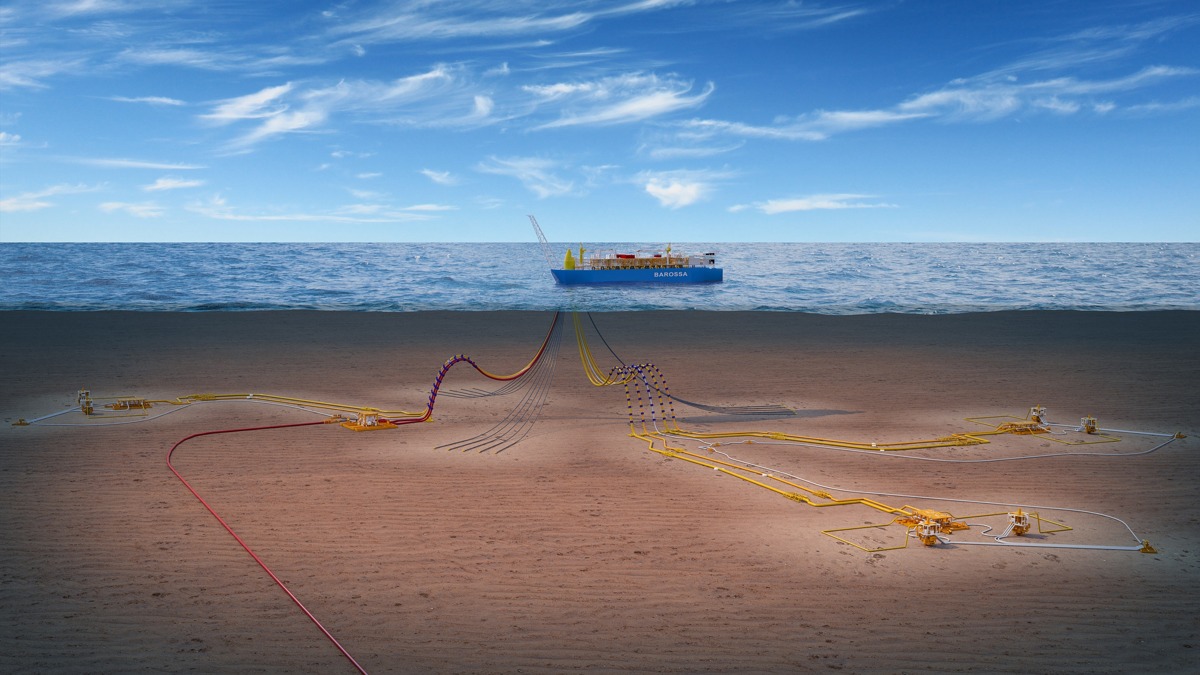 The partnership was announced on 10 September 2021, consisting of BW Offshore, ICMK Offshore Investment, and Macquarie Bank, however, the completion of the agreement was subject to certain customary regulatory approvals. BW Offshore confirms these have now been granted.
Operated by Santos on behalf of the Upstream Joint Venture partners, the Barossa field is located 300 kilometres offshore Darwin, while the contract for the construction, connection, and operation of its FPSO was awarded to BW Offshore in March 2021. Nine international banks provided combined construction and long-term debt facility and BW completed the $1.15 billion project debt financing for the construction and operation of the Barossa FPSO.
The services contract for the Barossa FPSO includes an initial production period of 15 years, however, it also contains options for a 10-year production extension period. The contract for the initial production period of 15 years is valued at $4.6 billion.
BW's statement on Friday confirms the FPSO will be financed by a combined construction and long-term debt facility over the period of 14 years amounting to $1.15 billion and $240 million from the equity joint venture, along with approximately $1 billion in pre-payments by Santos and the Barossa Upstream Joint Venture Partners during the construction period.
The FPSO's operation, engineering, procurement, construction and installation ultimately fall under BW Offshore's responsibility, and the company intends to use its RapidFramework design for a newbuild hull, while the vessel will be turret moored.
The topside modules will be built by Dyna-Mac. The unit will be a large FPSO with a processing capacity of up to 800 million standard cubic feet per day (MMSCFD) of gas and a design capacity of 11,000 barrels per day of stabilised condensate. The initial gas production is expected during the first half of 2025.