BW to retrofit LPG propulsion to four more VLCCs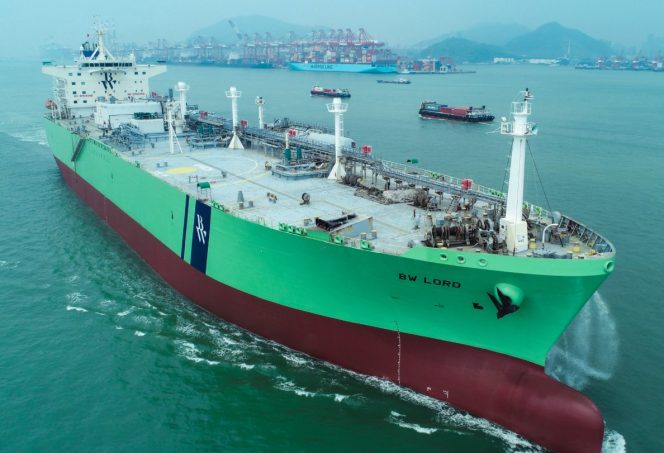 ---
BW LPG, the world's largest liquid petroleum gas shipping company, has exercised an option for the delivery of four additional LPG dual-fuel engines.
BW LPG said on Monday that it was now committed to retrofit eight vessels with this kind of propulsion technology.
The initial contracts for the first four retrofits were signed in late August 2018. At the time, the company said that this move was "a world's first initiative."
With LPG propulsion, BW LPG hopes it would reduce its sulfur oxide emissions by up to 97 percent, allowing for full compliance with all current and future sulfur emissions requirements.
This means the retrofitted ships, when operating on LPG, will go beyond IMO's global 0.5% sulfur emissions cap to also be in full compliance with Emission Control Areas (ECA) and Sulphur Emission Control Areas' (SECA) 0.1% sulfur cap.
Since the initial contract signing in August 2018, BW LPG, DNV GL, Wärtsilä Gas Solutions, and MAN ES subjected the prototype to rigorous tests successfully, with the performance "exceeding expectations."
According to BW LPG, the retrofitting of the first four LPG dual-fuel engines into four very large gas carriers (VLGCs) is taking place during 2020, as planned.
Says Anders Onarheim, BW LPG CEO, said: "As the world's largest owner and operator of VLGCs, BW LPG leverages on our scale and deep expertise in maritime shipping to invest in R&D and implement pioneering technology onboard that will push our industry towards decarbonization – technology that can be implemented on at least 50 percent of current global VLGC fleet without the need for dedicated newbuilding orders."
Related news
List of related news articles