Cabling works complete for Israeli wave energy project
Eco Wave Power has completed the cabling works required to connect the wave energy project, being developed in collaboration with EDF, to Israeli power grid.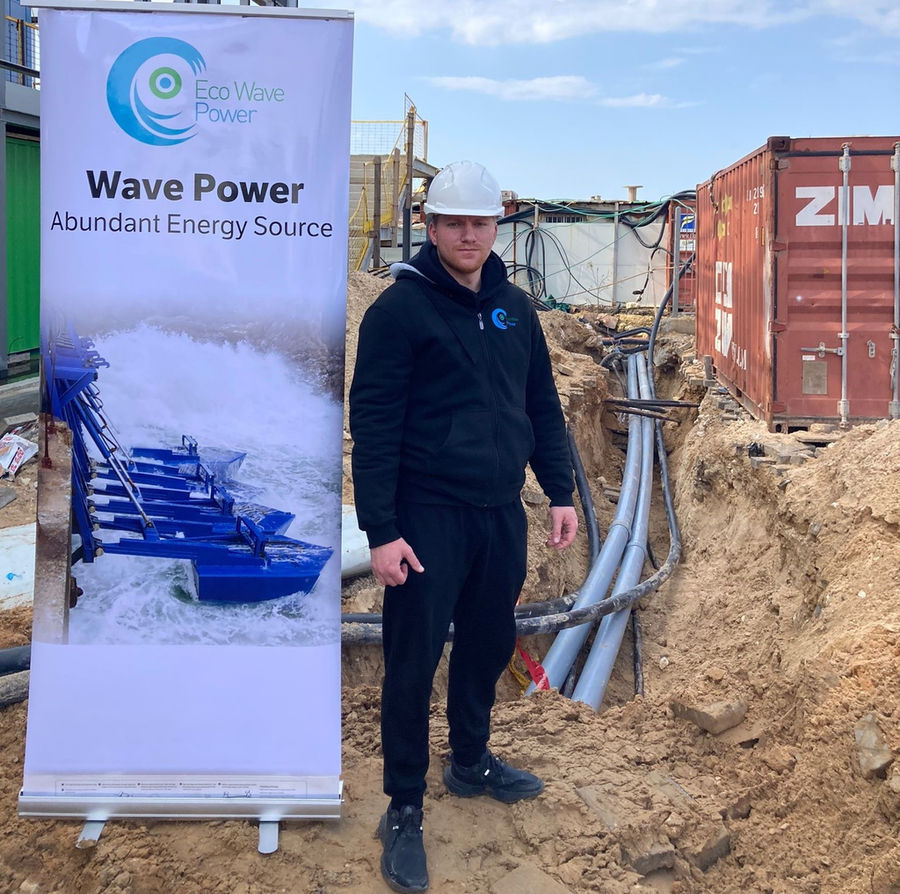 The grid connection route works, conducted on project site in the Port of Jaffa, have officially been completed, Eco Wave Power informed.
The work for the electric route spanning approximately 170 meters of underground tunnels, was performed in two parts, as it included different routes within the port, and spans
The first part was conducted by the infrastructure subcontractor Yehimovitz Suissa, in the shipyard area of the Port of Jaffa, and was completed during 2021.
Eco Wave Power just finalized the second part of the grid connection route, which spans across the warehouse area of the port, and was performed by the Israeli subcontractor Ken Hator Construction and Engineering.
The works consisted of removing the upper layer of asphalt in the dedicated grid connection route and preparing the tunnels necessary for the electric cables.
The next step is for the Israel Electric Corporation to officially arrive to the site and connect the conversion unit to the electrical grid, Eco Wave Power said.
Inna Braverman, chief operating officer of Eco Wave Power, said: "Due to the onshore nature of Eco Wave Power's technology, the grid connection works were straightforward and did not involve any cable laying on the seabed, which are known to be extremely expensive and complex.
"In addition, the cable length is significantly shorter and more cost-efficient than cables used for offshore energy projects. We believe that this highlights the significant advantages of Eco Wave Power's onshore technology, in comparison with offshore wave energy solutions."
The wave energy project, dubbed EWP-EDF One, is executed in collaboration with EDF Renewables Israel, and co-funding from the Israeli Ministry of Energy.
To remind, the delivery of the first set of floaters and supporting structures for the wave energy project has been completed early in January 2022.
---
Follow Offshore Energy – Marine Energy
---