Canada positioned to be a maritime decarbonization trailblazer, study reveals
Canada could reap numerous benefits from investing in infrastructure that would enable the uptake of low and zero emissions shipping fuels, according to a new study from global sustainable development consultancy Arup carried out in partnership with Lloyd's Register (LR) Maritime Decarbonisation Hub.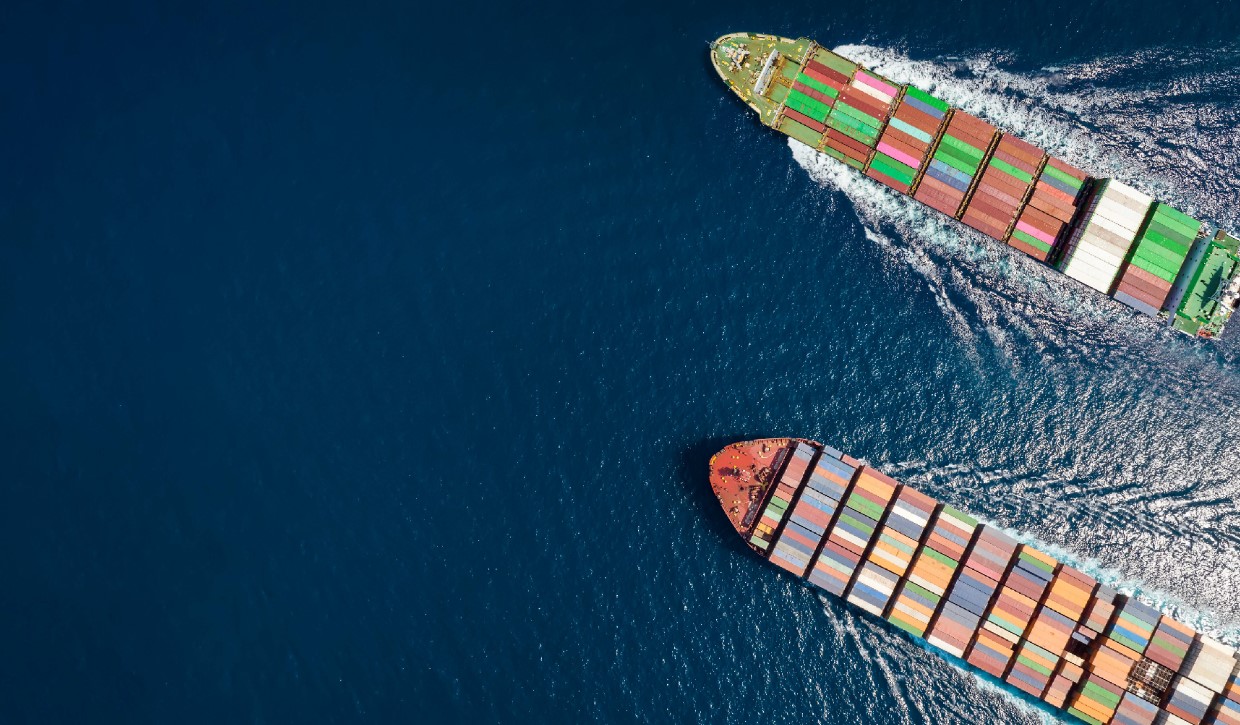 Canada aims to achieve net zero emissions by 2050 and it is developing a national action plan, called the 2030 Emissions Reduction Plan, to align emissions reductions in the marine sector with this goal. Additionally, the government is taking direct measures to reduce emissions from its own vessels, and it has developed 'Canadian Green Shipping Corridors Framework to support these commitments.
In addition, Canada has also co-sponsored a proposal at the International Maritime Organization to raise the level of ambition in greenhouse gas reduction strategies to align with the objectives of the Paris Agreement.
The study The Canadian Green Shipping Corridor Assessment was commissioned by Oceans North, a charity that supports marine conservation and climate action in partnership with Indigenous and coastal communities, and the Vancouver Maritime Centre for Climate.
The study created examples of illustrative fuel production pathways for three Canadian ports: Vancouver, Prince Rupert, and Halifax. The study explored the potential development of low and zero-emission fuel uptake across different scenarios to estimate the size, type and cost of the infrastructure required.
As British Columbia has one of the lowest carbon intensity grids in the world, there is a significant opportunity to produce low carbon fuels such as hydrogen and bio-fuels.
The study finds that a 200ktpa green methanol plant in the Port of Vancouver has the capacity to meet 2040 energy demands. It also finds that a carbon capture and storage enabled ammonia plant would be able to meet 2040 energy demands in the Port of Prince Rupert.
In Nova Scotia, the significant offshore wind energy capacity is expected to position the province as a major exporter for low or zero emission fuels. The study finds that a capital investment of up to $500m at the Port of Halifax could allow it to serve as a central hub for supporting and distributing sustainable ammonia-based fuel from large production facilities elsewhere in Nova Scotia.
Additionally, there are significant economic benefits to investment in sustainable infrastructure. These include helping to minimise the climate transition risk in Canada's energy and transport sectors, as well as future-proofing jobs and enabling economic growth. Furthermore, it would create opportunities to decarbonise road transport, rail, shipping, aviation and other fuel-consuming sectors by identifying demand aggregation opportunities and unlocking economies of scale.
"Canada has the mindset, talent, and renewable energy landscape to build a coalition that demonstrates zero-emission shipping. We must now unite stakeholders across the entire port supply chain with green shipping corridors – acting as catalysts to eliminate challenges and develop resilient infrastructure blueprints that optimize the co-benefits of Canada's unique geology," Ginger Garte, Environmental and Sustainability Director, Americas, Lloyd's Register, said.
"Green shipping corridors are an important step towards decarbonising the maritime sector, and this report shows Canada could be a leader in this space. It's up to partners across the port supply chain as well as governments to make good on this opportunity and ensure that the fuels of the future meet the highest global standards for emission reductions," Brent Dancey, Director of Marine Climate Action, Oceans North, said.
"As the gateway to the Pacific Northwest, and home to Canada's largest port, B.C. is ideally positioned to take a leadership role in decarbonising shipping through supply of future fuels and the technology needed to take green shipping corridors from concept to reality. This study is an important first step in understanding key barriers and opportunities associated with corridor implementation and maps out possibilities for success," Elisabeth Charmley, Executive Director, VMCC, said.
At least four green shipping corridor announcements involving Canadian ports have been made, and there is an opportunity to build on this early progress and establish Canada as a leader in maritime
decarbonisation.
Namely, the Port of Antwerp and the Port of Montreal are collaborating to create a transAtlantic green shipping corridor, and the Halifax Port Authority and the Hamburg Port Authority have signed a memorandum of understanding to explore the development of a green corridor. The Pacific Northwest to Alaska Green Corridor Project is examining the feasibility of a green corridor connecting Alaska, British Columbia, and Washington. Moreover, Canada's Chamber of Marine Commerce is investigating the potential for a green shipping corridor on the Great Lakes and St. Lawrence Seaway.