Canadian regulator suspends production on Suncor's Terra Nova FPSO
Canadian offshore regulator has suspended production-related operations on the Suncor Energy-operated Terra Nova FPSO located offshore Canada.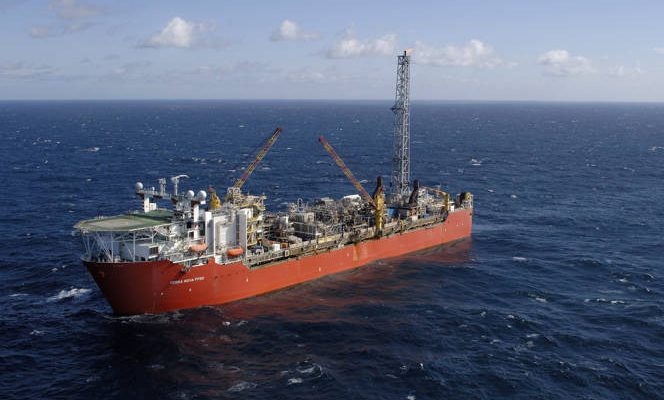 The Canada-Newfoundland and Labrador Offshore Petroleum Board (C-NLOPB) on Thursday issued a notice of non-compliance and an order to suspend production-related operations on the Terra Nova FPSO vessel, operated by Suncor Energy approximately 350 kilometres east of St. John's.
According to the C-NLOPB's report on Thursday, the regulator's Chief Safety Officer (CSO) has determined that Suncor is not compliant with regulatory requirements under the Atlantic Accord Implementation Acts to maintain and comprehensively inspect equipment critical in the safe operation of the installation, to ensure repairs are carried out in a timely manner, and to ensure that mitigation measures are effective in minimizing hazards.
Specifically, the CSO has found that those requirements have not been met with respect to the availability of redundant fire water pump systems onboard the installation.
Production-related operations are to be suspended in a safe, controlled and environmentally prudent manner while maintaining the integrity of the installation. The suspension will continue until the operator has addressed this matter to the satisfaction of the CSO, the regulator said.
Discovered in 1984, the Terra Nova oil field was the second to be developed on the Grand Banks offshore Newfoundland. Production from the field began in 2002, using the Terra Nova FPSO.
In May 2019, Suncor and the Terra Nova joint venture owners sanctioned plans to proceed with a project that will extend the life of the FPSO vessel to approximately 2031. The asset life extension project is expected to allow the facility to capture approximately 80 million additional barrels of oil for the Terra Nova partnership. The asset life extension project will take place in 2020.
Near miss incidents on Terra Nova
During 2019, Suncor had three reported near miss incidents on the Terra Nova FPSO.
The first one happened in March 2019 when a grease drum dropped from a lifting basket, coming to rest on an enclosure below.
In June 2019, an offshore worker aboard Suncor's Terra Nova FPSO offshore Canada was exposed to hazardous contents of a slop tank.
Last October, another near miss incident happened while workers on the Terra Nova FPSO were completing a lift using an air hoist that travels on a trolley assembly through the lower turret to the roof of the Quick Connect DisConnect (QCDC) room. Following the completion of the lift and while preparing to store the air hoist and trolley assembly, a sling failed. The trolley assembly weighing approximately 200kgs fell approximately 34m onto an enclosure below.