Suncor in near miss incident on Terra Nova FPSO as grease drum dropped
Canadian offshore safety authorities have informed that Suncor was in a "near miss" incident aboard it Terra Nova FPSO in the Atlantic Ocean after a potentially fatal drop of a grease drum from a lifting basket.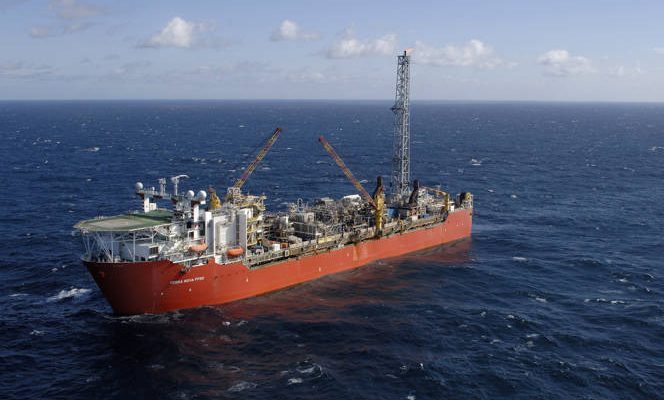 Offshore safety body for Newfoundland and Labrador CNLOPB said that on March 13, 2019, workers on the Terra Nova FPSO were moving grease drums by a crane with an approved lifting basket, following safe lifting practices.
During a lift, the lifting basket made contact with a turret rail. The gate pin of the lifting basket released, which caused the door of the basket to open. This resulted in a drum falling approximately 10-15 feet, coming to rest on an enclosure below, CNLOPB said, citing a report from Suncor.
There were no injuries and no personnel were in the area. However, the incident had the potential for fatality based on the Dropped Objects Prevention Scheme (DROPS) calculator, CNLOPB added.
"Crane operations were immediately stopped, the area was secured and the drum has been removed. The C-NLOPB is monitoring Suncor Energy's continued investigation of the incident," the safety body said.
Suncor Energy operates the Terra Nova field, which is located offshore approximately 350 kilometers southeast of Newfoundland and Labrador. The Terra Nova field in the fourth quarter 2018 produced on average only 9.5 thousand barrels a day, compared to 14.6 thousand in the fourth quarter of 2017.
The 4Q 2018 output was affected by planned FPSO maintenance and then by a major storm system on the East Coast of Canada in the period. Production from the field resumed on December 2, 2018.
Offshore Energy Today Staff
Related news
List of related news articles