Cargo Ship Allides with Kiel-Holtenau Lock
Antigua & Barbuda-flagged cargo vessel allided with the control center of Kiel-Holtenau Lock in Kiel, Germany, on April 7, 2019.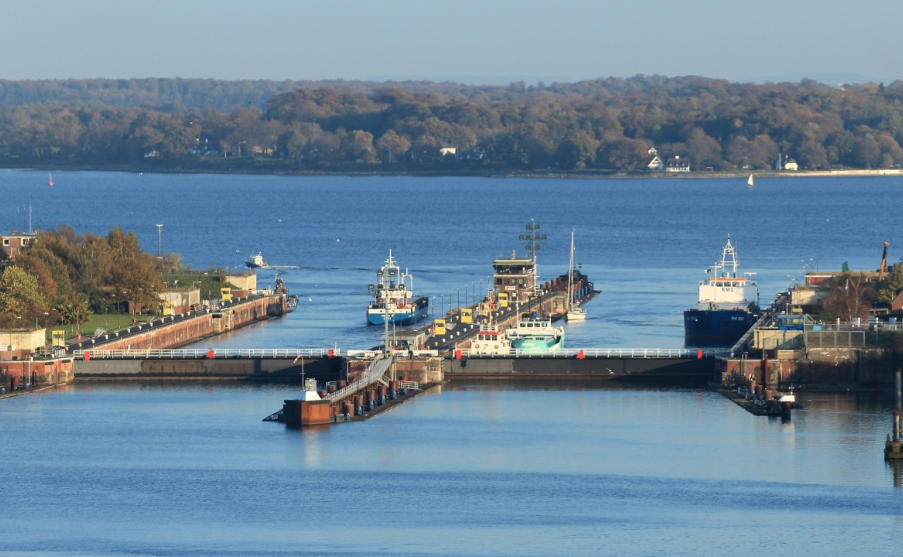 The incident occurred while the ship, identified as BBC Amethyst, was entering the northern chamber of the lock on Sunday morning, according to Kiel Police Department.
The 14,400 dwt BBC Amethyst approached the lock chamber from the Baltic Sea. A preliminary investigation has shown that the speed of the freighter was too high and the entry angle too steep, the police said in a statement.
As a result, the 154-meter ship hit and damaged the lock control center as well as sections of the quay.
At the time of the incident, two persons were in the lock control center. Luckily, they sustained no injuries.
The extent of the damage is yet to be revealed. The lock is now operational.
A complaint against the 51-year-old master of the cargo vessel has been filed.
The 2012-built multipurpose vessel, operated by BBC Chartering, only sustained light damage and was allowed to continue its voyage to Rotterdam.
VesselsValue's data shows that BBC Amethyst, previously known as North Sea Pioneer, is owned by Germany's Briese Schiffahrts.
World Maritime News Staff