Centrale Nantes Welcomes SEAc Project to Its SEM-REV Test Site
Centrale Nantes has installed a demonstrator, part of the Acoustics of the SEA (SEAc) project developed by Nereis Environnement, which aims to characterize underwater ambient noise on its offshore test site SEM-REV.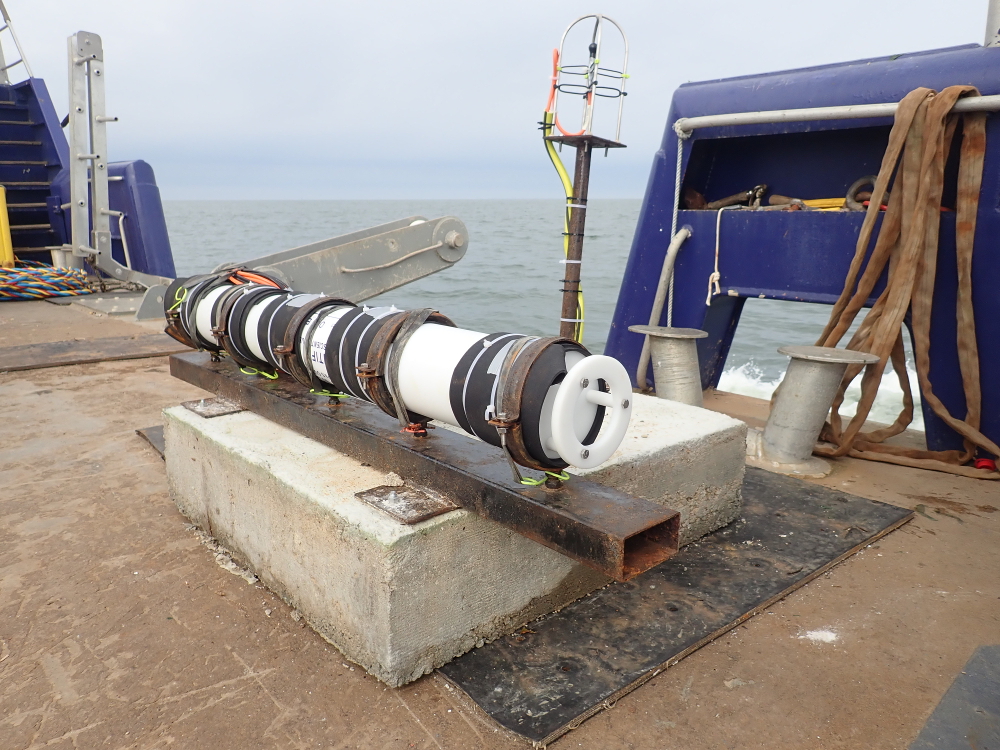 The project, to monitor the environment of a Marine Renewable Energy (MRE) production site, required the installation of an autonomous tool for recording underwater sounds and storing data at sea.
The data collected will be used to model the acoustic footprint of underwater noise in order to estimate the impact of MRE activities on marine fauna, the company noted.
An innovative demonstrator, including a standalone acoustic recorder from the manufacturer OSEAN, and 3 acoustic recorders were installed on site.
NEREIS Environnement was selected in the 4th FORESEA call for funding, and this is the first project in this programme to be hosted by SEM-REV.
Eight projects will be tested on the SEM-REV offshore test site as part of FORESEA funding, including prototypes of MRE technologies such as Pytheas Technology's PywEC generator or the HACE (Hydro Air Concept Energy) wave energy system; or MRE site equipment tools such as FMGC submarine electric cable ballast shells; or site maintenance and monitoring tools such as underwater drone tests developed by INTERDRONES.