CF Industries and POSCO sizing up U.S.-based clean ammonia production with offtake into South Korea
U.S. ammonia producer CF Industries Holdings and South Korea's steelmaking and energy trading company POSCO Holdings have announced that they are evaluating a joint venture to construct a low-carbon clean ammonia plant at CF Industries' Blue Point Complex in Ascension Parish, Louisiana, U.S., along with a long-term low-carbon clean ammonia offtake into South Korea.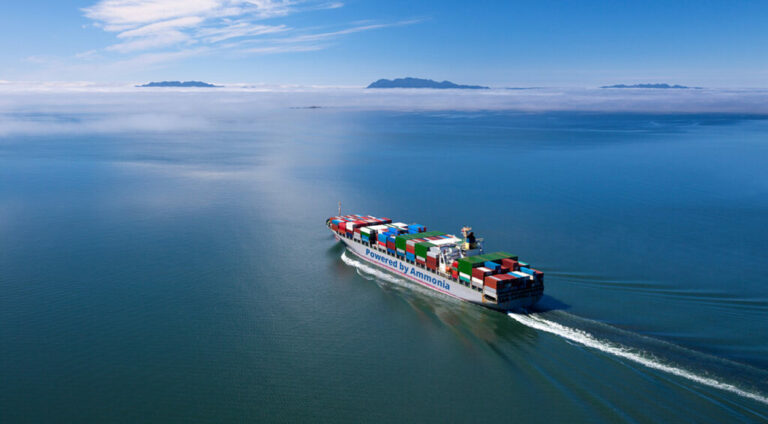 As part of the evaluation, CF Industries and POSCO said they will initiate a front-end engineering and design (FEED) study on autothermal reforming (ATR) ammonia production technology. The study is expected to be completed in the second half of 2024, with a final investment decision to follow.
The ATR technology, when combined with carbon capture and sequestration (CCS), is expected to reduce carbon dioxide (CO2) emissions from the ammonia production process by more than 90% compared to conventional ammonia plants without CCS, enabling the resulting low-carbon clean ammonia to comply with the South Korean Government's 'Clean Hydrogen Energy Portfolio Standard.'
Should the project move forward, CF said that POSCO expects to import low-carbon clean ammonia from the facility to South Korea to support the decarbonization of its own and third-party coal-based power generation facilities, and it intends to convert low-carbon clean ammonia into hydrogen in order to use low-carbon hydrogen in gas-based power plants and in the steelmaking process itself.
Tony Will, President and CEO of CF Industries Holdings, stated: "We are pleased to collaborate with POSCO to support both their decarbonization goals as well as those of South Korea. POSCO's concrete plans to use low-carbon ammonia to accelerate decarbonization in steel manufacturing and power generation in South Korea represent a significant new demand for low-carbon ammonia as a clean energy source."
Yoo Byeong-ok, Chief Green Materials & Energy Business Officer at POSCO Holdings, commented: "The U.S. is one of the key strategic regions for POSCO Group as it is actively pursuing the establishment of an economically and reliably overseas hydrogen and ammonia supply network through the IRA support policy. We plan to establish a production hub for clean ammonia in the U.S. in collaboration with CF Industries, the largest ammonia producer, and secure a stable supply network to timely provide clean hydrogen necessary for domestic power generation and hydrogen reduction steelmaking."
To remind, in February 2023, CF Industries signed a memorandum of understanding (MoU) with South Korean chemical company Lotte Chemical Corporation for a joint exploration of clean ammonia production in the U.S. and its long-term offtake into South Korea.
CF Industries noted that it is working to decarbonize its ammonia production network and position the company to supply a substantial volume of low-carbon clean ammonia within the next few years. This includes leveraging CCS technologies at its Donaldsonville Complex where it is constructing a CO2 dehydration and compression facility to enable the capture and permanent sequestration of up to two million tons of CO2 per year with ExxonMobil, starting in 2025.
Additionally, CF has commenced a FEED study with Mitsui & Co. to construct a greenfield low-carbon clean ammonia facility utilizing steam methane reforming (SMR) ammonia technology along with CCS at its Blue Point Complex in Louisiana, and it is constructing what is said to be North America's first commercial-scale green ammonia capacity at its Donaldsonville Complex, enabling up to 20,000 tons of green ammonia production beginning in 2024.
In March this year, CF signed a definitive purchase agreement with Incitec Pivot Limited (IPL) for IPL's ammonia production complex located in Waggaman, Louisiana, U.S. Under the terms of the agreement, CF said it will purchase the Waggaman ammonia plant and related assets for $1.675 billion.