Chart scores helium liquefaction order for Russia
US-based LNG engineer Chart Industries has booked a helium liquefaction order for "one of the largest independent oil and gas producers in Russia."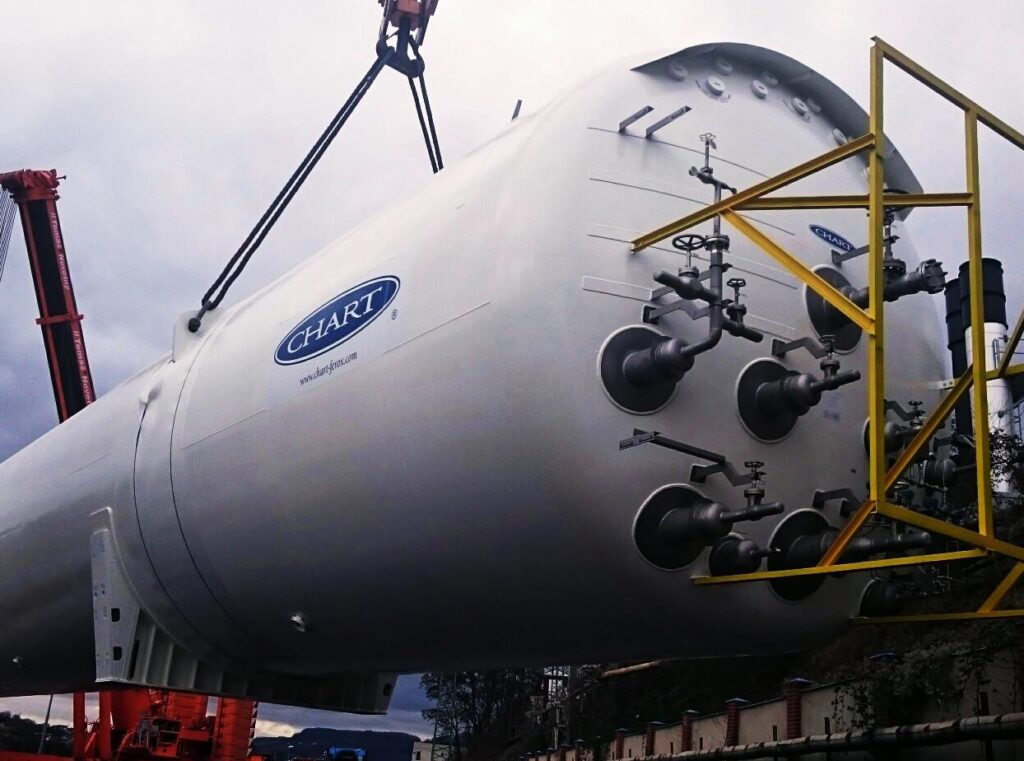 Chart's supply for the helium plant includes equipment, commissioning, and start-up. The company however does not have any construction responsibility.
Chart did not disclose the identity of the customer.
This project is a combination of Cryo Technologies (which Chart bought in February) and Chart capabilities. Chart says this is bringing the best of both their liquefaction engineering expertise and capabilities in precooling, brazed aluminum heat exchangers, and cold box fabrication.
This plant is said to be the second of its kind. Cryo Technologies provided this for the undisclosed customer's first helium plant.
Equipment deliveries are anticipated to be wrapped up by the end of 2022, with expected completion of commissioning and startup a year later. The majority of milestone payments will be invoiced in 2021, Chart reports.
"This significant helium liquefaction win is our third hydrogen/helium liquefier order year-to-date 2021 and demonstrates the leading market position of our and Cryo Technologies' combined liquefaction technologies and capabilities," stated Jill Evanko, Chart's CEO and president. "Our hydrogen/helium commercial liquefaction bidding pipeline remains very active and we expect this trend to increase throughout the second half of 2021."