Chevron and JERA jump on carbon capture and storage bandwagon in U.S. and Australia
Chevron New Energies, Chevron's unit focusing on low-carbon fuels, and Japan's energy giant JERA have joined forces to explore carbon capture and storage (CCS) projects in the United States and Australia.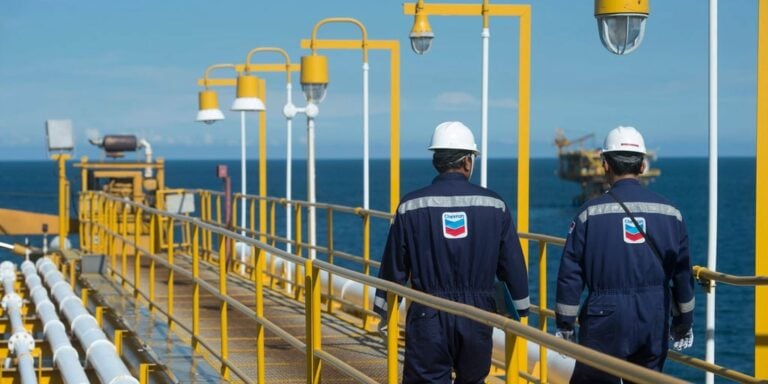 Chevron disclosed on Tuesday, 7 March 2023, that its division Chevron New Energies had signed a memorandum of understanding (MOU) with JERA, providing a framework for their collaboration on carbon capture and storage projects located in the United States and Australia.
Chris Powers, Vice President of Carbon Capture Utilisation and Storage at Chevron, remarked: "We have a long-standing LNG relationship with JERA that continues to progress, with the intent of bringing affordable, reliable, and ever-cleaner solutions to our customers. We have deep experience and capability in subsurface and are actively developing CCS projects around the world.
"We understand that without long-term relationships like the one we have with JERA, we wouldn't be able to develop these resources and move at the pace we have been moving to further our energy transition goals."
According to the U.S. energy giant, this MOU has the potential to expand the significant liquid natural gas (LNG) relationship that the two players have today, further demonstrating the commitment and dedication both companies have to advance lower carbon solutions.
Furthermore, the MOU extends the collaboration between Chevron and JERA in the lower carbon space, following the announcement from November 2022 of the duo's collaboration on the potential co-development of lower carbon fuel in Australia and the study of liquid organic hydrogen carriers (LOHC) in the United States.
Gaku Takagi, Executive Officer, Head of the Resource Procurement & Investment Division of JERA, commented: "Under its 'JERA Zero CO2 Emissions 2050' objective, JERA has been working to reduce CO2 emissions from its domestic and overseas businesses to zero by 2050.
"JERA and Chevron have worked together to bring stable and reliable LNG to our customers over the years, and this CCS collaboration further demonstrates our strong commitment to advance lower carbon solutions. Chevron brings significant expertise and experience in the CCS business, so we look forward to working together as we aim to transition to a decarbonised society."
Chevron has been actively pursuing carbon capture and storage opportunities and a CCS project, which is operated by the oil major, recently expanded its carbon dioxide storage footprint through the acquisition of nearly 100,000 acres onshore in Chambers and Jefferson Counties, Texas.
The carbon storage lease along the Texas Gulf Coast, which was obtained for this project, located in state waters offshore Beaumont and Port Arthur, remains the first and only offshore lease in the U.S. dedicated to CO2 sequestration, according to Chevron's partner, Talos Energy.