China commissions first offshore floating solar plant integrated with wind turbine
Chinese state-owned enterprise State Power Investment Corporation (SPIC) has put into operation the world's first offshore floating solar power plant integrated with offshore wind turbine, at a site located off the coast of China's Shandong Province.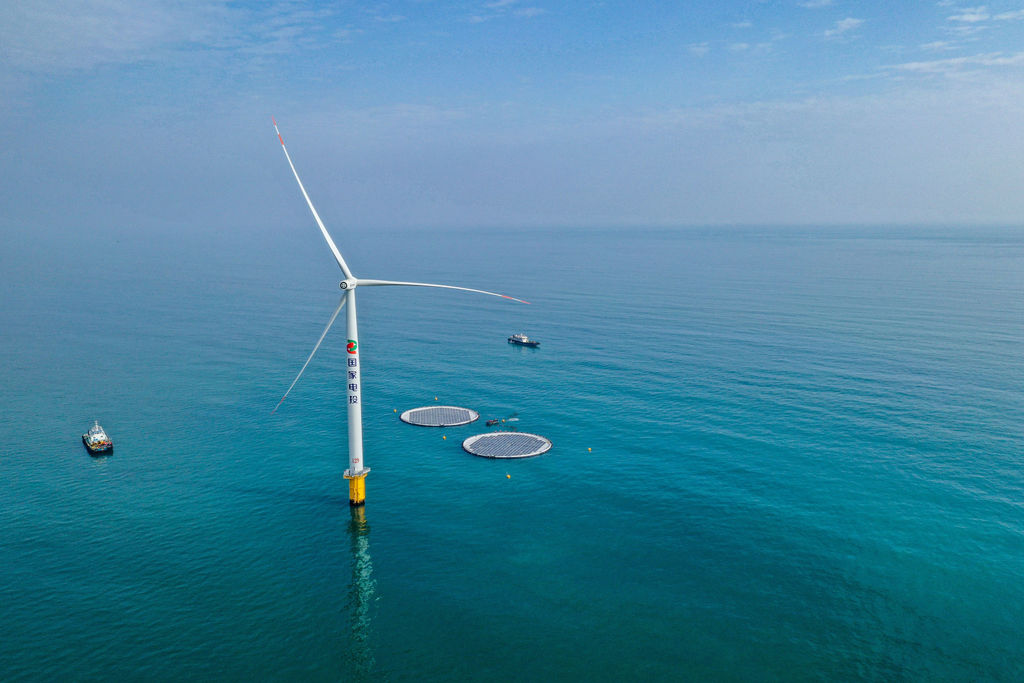 Using the patented offshore floating solar technology from Norwegian-based company Ocean Sun, SPIC has achieved two 'world firsts' with this project – commissioned the world's first commercial offshore floating solar power plant and integrated it with the offshore wind turbine for the first time.
According to the company, this 'successful implementation' unlocks the potential of hybrid offshore power plants, which are said to greatly increase efficiency and reduce levelized cost of electricity (LCOE).
The two floaters, with installed capacity of 0.5MWp, are connected to the transformer on a SPIC-owned wind turbine and then linked to the power grid through the subsea cable of the wind farm.
After completion of the pilot period and full technical and economic demonstration, the partners said they plan to promote the use of Ocean Sun's technology to build a floating wind-solar project with a total capacity of 20MW in 2023.
Børge Bjørneklett, CEO and founder of Ocean Sun, said: "This is a true milestone for Ocean Sun, and for the floating solar industry. The successful project funded by SPIC and constructed using the Ocean Sun solution shows how the common goal of reducing greenhouse CO2 emissions will be achieved with development across borders. We are excited to continue working closely with SPIC through the Ocean Sun team based in China."
To remind, Ocean Sun signed an agreement to license its proprietary floating solar technology to developer Sunneng Technology for the construction of this floating solar pilot located in Haiyang back in July.
Subscribe and follow
Offshore Energy – Marine Energy LinkedIn