China starts building its 1st autonomous feeder
Qingdao Shipyard has launched the construction of China's 1st autonomous containership, named Zhi Fei.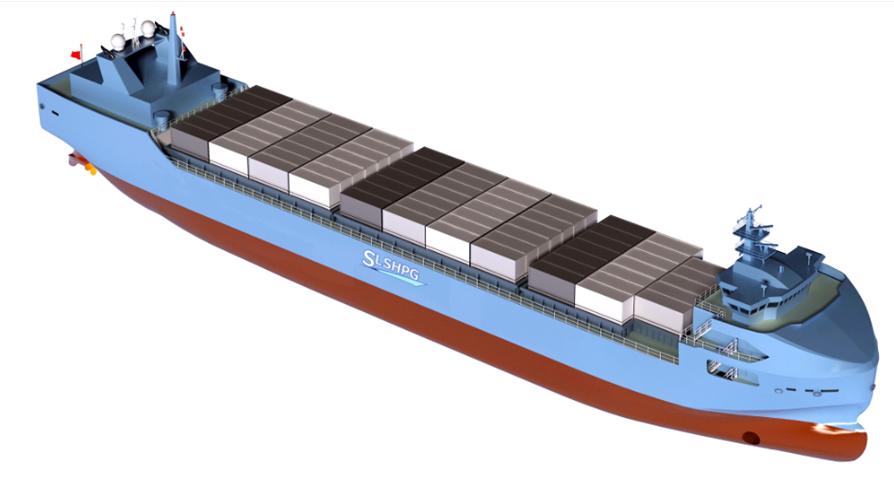 The construction was launched with a steel cutting ceremony held on May 15, according to the reports from Chinese media.
The 300 TEU feeder will be equipped with intelligent navigation and advanced environmentally-friendly solutions that will cut the ship's NOx, SOx and CO2 emissions and noise, including an electric propulsion system.
In addition, the hybrid solution combining the generator set + power battery will optimize the ship's energy consumption.
The vessel will feature a length of 117 meters, a deadweight of 5,000 tons, a width of 15 meters, and will have the capacity to sail at a maximum speed of 12 knots.
It has been developed jointly by Shanghai Bestway Marine Engineering Design, Navigation Brilliance (Qingdao) Technology, Shanghai Marine Equipment Research Institute(CSSC 704), and China Waterborne Transport Research Institute.
It is the first containership in China to install and apply an independently developed intelligent navigation system.
  The ship is scheduled for completion and delivery in June 2021.