China's largest producer of offshore oil & gas moves to make full use of domestic and overseas financing channels
Aiming to make full use of domestic and overseas financing channels, Chinese oil and gas giant CNOOC Limited has launched an initial public offering (IPO) on Shanghai Stock Exchange, raising about $4.4 billion.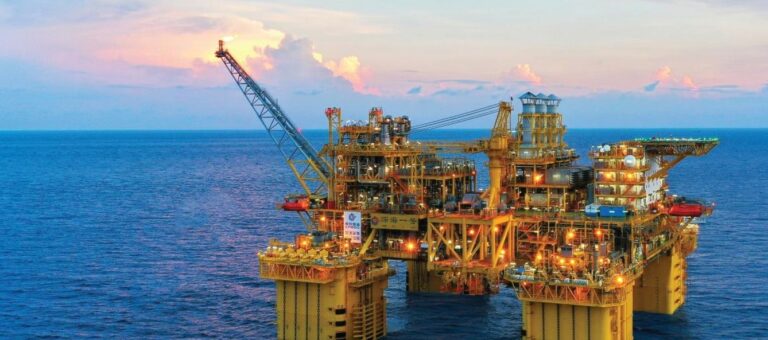 The company informed on Thursday it has been officially listed on the A-share market, building a platform for domestic and international capital management. It will open a new chapter for the company to set sail on a promising voyage towards high-quality development in the A-share market in the future, CNOOC explained.
CNOOC Limited raised approximately RMB 28.08 billion or about $4.4 billion from the A-share issuance (before the exercise of the over-allotment option) at an offering price of RMB 10.8 (about $1.7) per share. The amount raised will be used on various domestic and international new projects, including the ExxonMobil-operated Payara oilfield project in Guyana and the Liuhua 11-1/4-1 oilfield project in China.
As reported by Reuters, the Shanghai sale came after CNOOC was delisted in October by the New York Stock Exchange after the U.S. government added the firm to a trade blacklist, citing suspected connections to China's military.
CNOOC Limited was incorporated in Hong Kong in 1999 and was listed on The Stock Exchange of Hong Kong Limited in 2001. It is the largest producer of offshore crude oil and natural gas in China and one of the largest independent oil and gas exploration and production companies in the world.
It has developed Bohai oilfields into the largest crude oil production base in China and it is actively expanding its overseas presence and holds interests in a number of world-class oil and gas projects, with assets in more than 20 countries and regions around the globe.
Since its listing in Hong Kong, CNOOC Limited has made a total of over 300 commercial discoveries and owns over 240 existing oil and gas fields. The company's net proven reserves reached 5.73 billion BOE by the end of 2021, and the reserve life remained above 10 years in the last three years.
Along with the rapid growth in reserves, the company's net oil and gas production grew from 88 million BOE in 2000 to a record high of 573 million BOE in 2021. In 2021, the company achieved a net profit of approximately RMB 70.3 billion (over $11 billion), a record high in its history.
The company's 2022 Business Strategy and Development Plan, revealed in early 2022, includes plans to increase oil and gas production in the next three years while promoting green energy transition initiatives.
Wang Dongjin, Chairman of CNOOC Limited, said, "The A-share listing is an important milestone in the history of the company. We will take this opportunity to make full use of domestic and overseas financing channels to promote the high-quality and sustainable development of the company."
In related news, the Chinese company and its partners earlier this month started production from the Weizhou 12-8E oilfield development project located in Beibu Gulf in the South China Sea.