Clarksons: South Korean yards reclaim throne in orders, while China claims dominance in ship owning
South Korea's shipbuilding prowess has once again taken the spotlight as it recaptured the top spot in global shipbuilding orders after a five-month hiatus.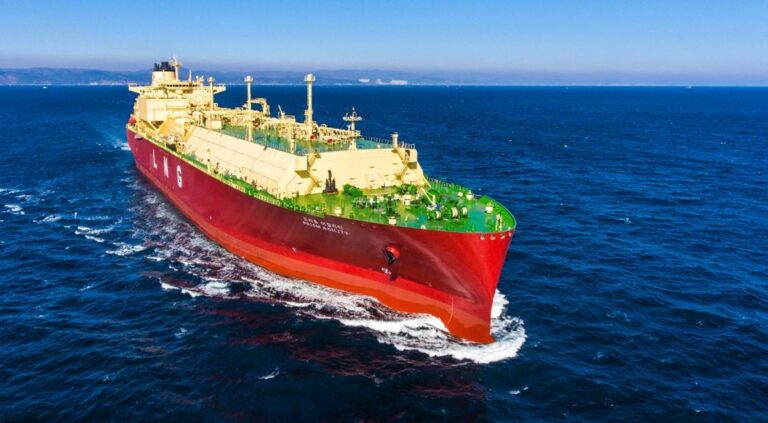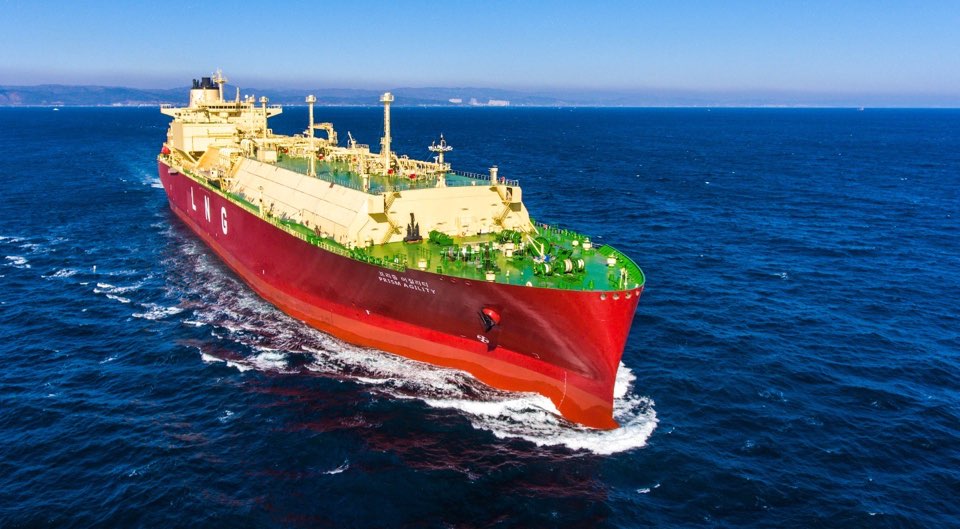 South Korean shipyards secured 44 percent of the global total of 3.33 million compensated gross tons (CGTs), accounting for orders totaling 1.46 million CGTs to construct 29 ships, July data from Clarksons Research Services shows. This marks the first time since February 2023 that South Korea has held the leading position now stealing the spotlight from their Chinese rivals who secured .13 million tons to construct 48 vessels, taking up 34 percent of the global total.
However, Chinese shipbuilders topped the list in terms of order backlog with 55.35 million CGTs, or 47 percent of the global total at 117.77 million CGTs as of end-July, up by 13 percent on-year.
South Korea came second with 39.26 million CGTs, which was up 9 percent from a month earlier and accounted for 33 percent of the world total.
The latest wave of orders was driven by demand for eco-friendly shipbuilding and is underpinned by a growing global emphasis on reducing carbon emissions and enhancing environmental standards within the maritime sector. As such, owners are picking designs for highly efficient, often dual-fuel and dual-fuel-ready ships to prepare for the future.
This surge in demand has driven up yard utilization percentages and prompted the revival of previously decommissioned shipyards, particularly evident in China.
Yard capacity is expected to rise by 1.5 million CGT between 2022 and 2023 following the reopening of 12 yards in China. Thus, the 299 active yards in 2023 have a combined capacity of 54 million CGT, data from Intermodal Shipbroking shows.
The utilization of the 80 first-tier yards is forecast to increase to 83% in 2023 from 65% in 2022, while in 2024 could climb to 91%.
Leading yards in South Korea and China are outpacing those in Japan and other countries.
Intermodal's recent analysis showed that during the first half of 2023, 719 vessels were contracted worldwide, with a distinct preference towards bulkers and tankers (24.2% were bulkers, 23.09% were oil tankers (crude & products)).
Containership orders followed with 9.46%, 5.01% were LPG carriers and 4.31% were LNG carriers.
"Despite the fact that 2023 orders were dominated by bulkers and tankers, the orderbook for both tankers and dry bulk vessels remains at historically low levels against a backdrop of uncertainty around the energy transition framework and increased newbuilding prices. Instead, the orderbook mix seems to evolve and is largely shaped by orders for LNG carriers and container vessels," said Chara Georgousi, Research Analyst with Intermodal.
The driver behind the recent boom in container contracting activity has been a combination of highly profitable freight markets in 2021 which was extended in the first months of 2022 and a persistent desire from key market players to replace their fleets. Whereas an active project sanctioning environment is reflected in LNG carriers' demand.
The dry bulk orderbook continued to decline in 1H2023 and is now at a historical low of 7.21% of the fleet, despite the uptick in ordering activity in 1H2023. The contracting activity is projected to remain subdued in the coming months since availability at the top 10 Chinese yard groups will remain constrained until 2025-2026.
A similar sentiment is present in the tanker sector, where the orderbook stands at a historical low of 4.59% of the current fleet after declining by almost 30% in the previous 6 months amidst limited yard availability at top-tier yards and elevated newbuilding prices (at 13-year highs).
The container orderbook, which currently stands at a historical high of 28.08% of the total fleet, has continued to increase in 1H2023 despite the softening contracting activity, as new orders have surpassed actual deliveries.
"The LNG orderbook represents 51.33% of the fleet while contracting activity continues at a steady pace. Contracting in the year to date equals 30 vessels, significantly lower than last year's record of 175 vessels, though another firm total is forecast for the whole year. In light of healthy order volumes, solid forward cover at yards (approx. 3.5 years), and ongoing inflationary pressures, newbuild prices continue to firm," Georgousi said.
"The LPG orderbook continues to increase and now reflects 20.47% of the fleet, with more than half of the vessels on order being VLGCs. The VLGC orderbook represents 24% of the fleet and all vessels will be dual-fueled. With roughly 64% of orders slated for delivery in 2023, the LPG fleet is anticipated to grow faster than demand."
In parallel to these developments, China has ascended to become the world's largest ship-owning nation in terms of gross tonnage. Data from Clarksons shows that China's fleet of shipowners has reached a staggering 249.2 million GT, capturing a global market share of 15.9 percent. This achievement slightly outpaces Greece, previously holding the top position, accounting for a global market share of 15.8 percent and around $163 billion in value.
Greece is followed by Japan in third place with a fleet of 181 million GT, followed by South Korea and the United States, both at around 66 million GT.
Although China has taken the lead in terms of gross tonnage, Greece still maintains the lead in terms of deadweight tonnage, which stands at 423 million, accounting for 18 percent of the world's total, according to Clarksons Research.
That being said, Chinese shipowners are highly active in the new shipbuilding market, as explained by Steve Gordon, Managing Director at Clarksons Research, adding that the order volume currently held by Chinese shipowners is nearly double that of Greek shipowners.
China's dominance is underlined by its shipowners' proactive approach to adapting to environmental standards and innovative technologies. Their concerted efforts to retire older, high-emission vessels in favor of new and advanced ships align with international goals of reducing carbon emissions in the shipping industry.