CLdN to Deploy Larger Ship on Göteborg Route
Luxembourg-based shortsea specialist Compagnie Luxembourgeoise d'Navigation (CLdN) RoRo SA revealed plans to introduce a larger vessel on the Göteborg trade.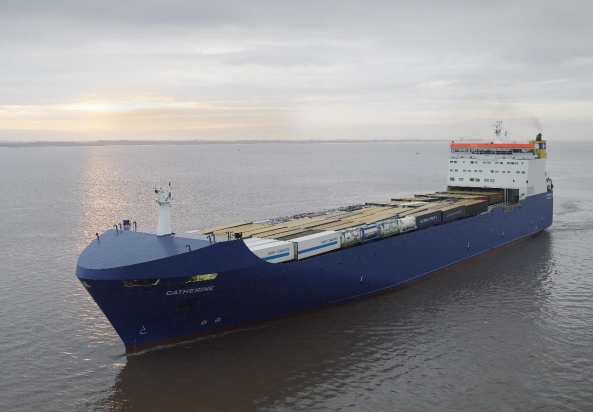 The company will deploy on this route M/V Catherine, one of its CONRO class vessels, from February 24, 2019.
As informed, by introducing the ship which can accommodate trailers and containers, the total capacity on the trade will be increased by a further 20%.
The move is in line with CLdN's long-term strategy to continue deploying larger vessels on the trade and follows the introduction of four sailings per week between Zeebrugge and Göteborg in January 2018.
In addition, the company said that M/V Laureline — the first of a series of four RoRo vessels — will commence trading on CLdN service by the end of February 2019. The remaining ships will be delivered during 2019.
The vessels on the Göteborg trade are handled by C.Ro Ports on their facilities at Albert II Dock in Zeebrugge, from where the company can offer shipments to other European ports
such as Santander, Dublin, Purfleet and Killingholme.
"By introducing larger capacity on the Scandinavian corridor we remain on course enhancing the trade and meeting the expectations of the market & our customers. It also enables us also to carry more transshipment cargo," a spokesperson for CLdN said.
The company currently operates 27 vessels offering more than 125 sailing per week and will add 12 new vessels to its fleet over the coming years.