CMA CGM Delivers Loss, Takes New Step in Transformation
French shipping major CMA CGM ended the first quarter of 2019 in loss as it took a new step in the transformation to adapt to the changing market.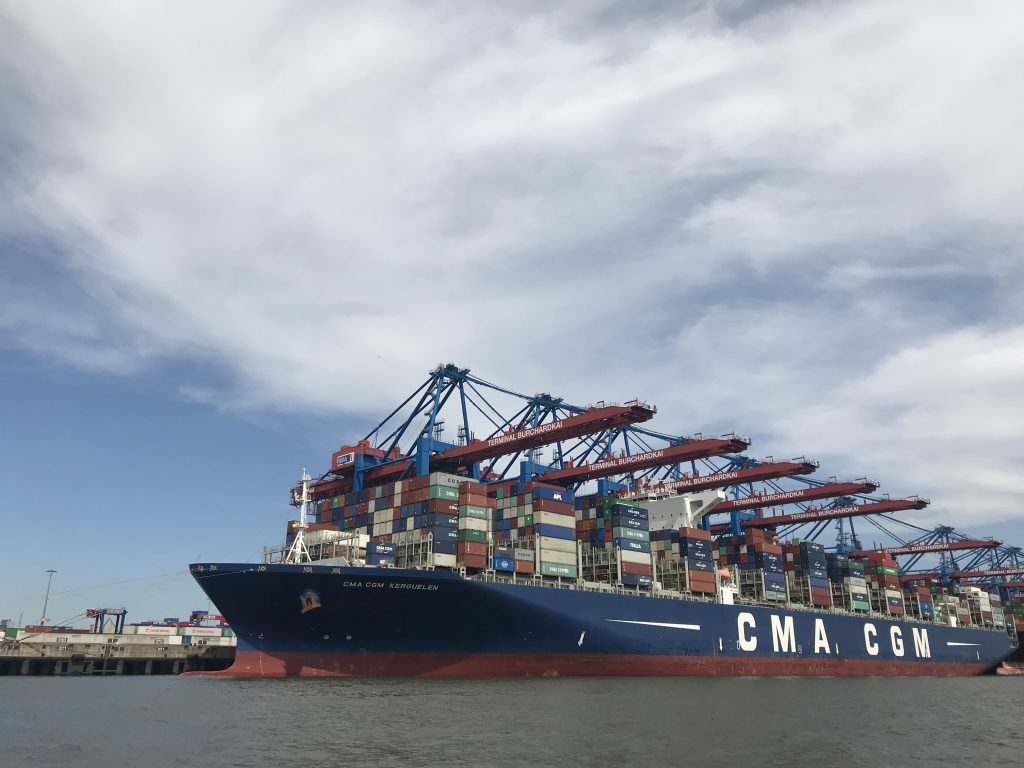 The company's net loss for the period reached USD 43 million, compared to a net loss of USD 77 million reported in the same quarter a year earlier.
However, first quarter revenue was up by nearly 37% year-on-year, to USD 7.41 billion from USD 5.41 billion reported in the previous year. Coming on top of the group's 5.5% organic growth, the impact of integrating CEVA amounted to USD 1.7 billion.
Volumes transported by CMA CGM rose by 4.4% compared to the first quarter of 2018 as the beginning of 2019 was marked by strong development in intra-regional routes. Revenue per container increased slightly, particularly on the routes serving the United States and Africa.
The CMA CGM Group has undertaken a number of strategic moves in recent months, including the acquisition of CEVA Logistics and regional short-sea players such as Mercosul and Containerships and the modernization of its fleet.
To adapt to the changing market, the group is now taking a new step in its transformation by consolidating its development and implementing an ambitious cost reduction program.
In continuation of the "Agility" plan to improve overall operational performance, which was implemented in July 2016, CMA CGM revealed in March 2019 a strengthened plan with a savings target of USD 1.2 billion.
Since its launch, this plan has already achieved savings of USD 245 million, through the rationalization of some of the group's lines, greater operational efficiency, lower logistics costs, new partnerships with its suppliers, and the implementation of innovative technical solutions on board its ships to reduce their energy consumption and carbon footprint.
Further initiatives will reduce the company's overheads and transport costs while reinforcing the actions already undertaken.
This enables the group to raise its savings targets and increase its ambitious performance improvement and cost control program to USD 1.5 billion, mainly by streamlining its organization and its maritime routes.
Looking forward, CMA CGM said that it would continue to closely monitor current geopolitical tensions and the evolution of oil prices, and their impact on the world economy.