Congo and Technip Energies ink energy cooperation agreement
Congo's Ministry of Hydrocarbons and Technip Energies, an engineering and technology company, have signed an agreement on cooperation in the fields of offshore and onshore energy developments.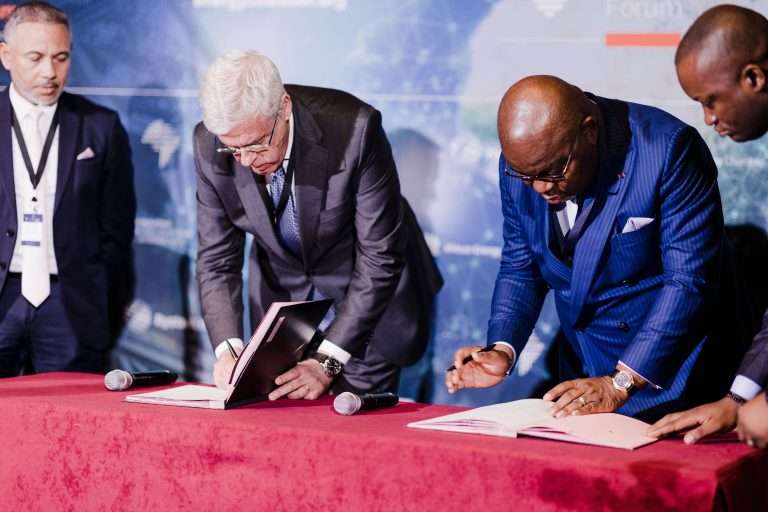 As per the terms of the agreement, Technip Energies is expected to provide its expertise to strengthen both the Ministry's and the national oil company's capacities regarding energy transition principles, including liquefied natural gas (LNG), zero-carbon energy solutions and decarbonisation.
More specifically, according to the African Energy Chamber, the deal covers areas such as process engineering (including oil and water treatment facilities and gas processing facilities), offshore and onshore platforms and installations (including semi-submersible rigs, LNG trains, fertiliser plants and refineries) and conception development for an offshore oil and gas field (including technical studies, cost estimation and economic analysis, engineering, execution and management of a floating production, storage and offloading unit and floating LNG).
Congo's Minister Bruno Jean-Richard Itoua said: "Technip Energies is essential to developing capacity in my country at all levels… We hope that this partnership will give more space to Technip Energies in the Congo and we will continue to give incentives to companies to work with Technip Energies and come into the country."
Technip Energies COO Marco Villa added: "This is an important step for our presence on the continent and I can assure you that we will fulfil our commitments. It is part of our strategic commitment to be close to the country from the concept phase to the end of the development."
The deal follows a series of projects in the Congo's LNG market, including the inauguration of the 3 million tonnes per year Congo LNG project by Eni in April this year.
According to Eni, Congo LNG will exploit the gas resources of Marine XII project, fulfilling the country's power generation needs while also fuelling LNG exports, and supplying new volumes of gas to international markets focusing on Europe.