ConocoPhillips to slash 450 jobs in UK
U.S. oil and gas giant ConocoPhillips has decided to shed about 450 positions from its UK workforce by 2020. 
BBC reported on Wednesday that ConocoPhillips has 1,300 staff and contractors across the UK, more than half of whom are in Aberdeen.
According to the news agency, ConocoPhillips said it was too early to say how many jobs would be lost in Aberdeen or elsewhere.
Offshore Energy Today has reached out to ConocoPhillips seeking confirmation and further details about its redundancy program.
A spokesperson for ConocoPhillips confirmed these plans and said this will happen between October this year and April 2020.
"This is following a voluntary redundancy program being carried out due to cessation of our Southern North Sea (SNS) production through the Theddlethorpe Gas Terminal later this year," the spokesperson added.
In the UK, ConocoPhillips is the operator of, or has interests in Britannia, Britannia Satellites, Judy/Joanne, Jade, Jasmine, CMS, Galleon, LOGGS, Saturn Unit, V-Fields, Victor, Viking, Calder, Darwen, Crossens, Asland, Millom, Dalton, Clair and Nicol.
Onshore, the company has interests in the Rivers Terminal at Barrow-in-Furness, the Teesside Oil Terminal at Seal Sands, Middlesbrough and the Theddlethorpe Gas Terminal at Mabelthorpe in Lincolnshire.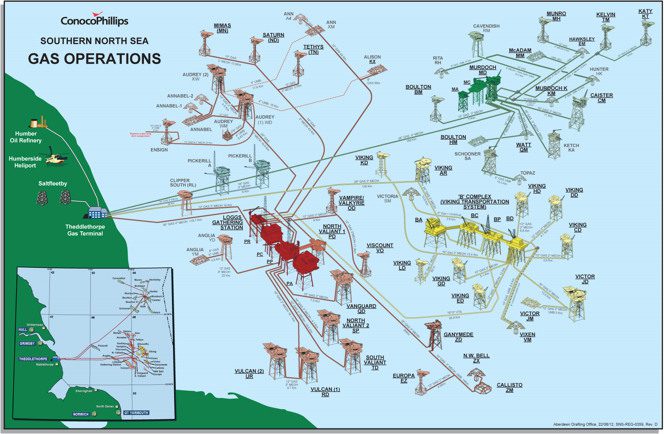 Offshore Energy Today Staff
Related news
List of related news articles