Construction of LNG terminal starts at Lubmin port in Germany
German company Deutsche ReGas has kicked off the construction of 'Deutsche Ostsee', a liquefied natural gas (LNG) terminal in Lubmin in the northeast of the country.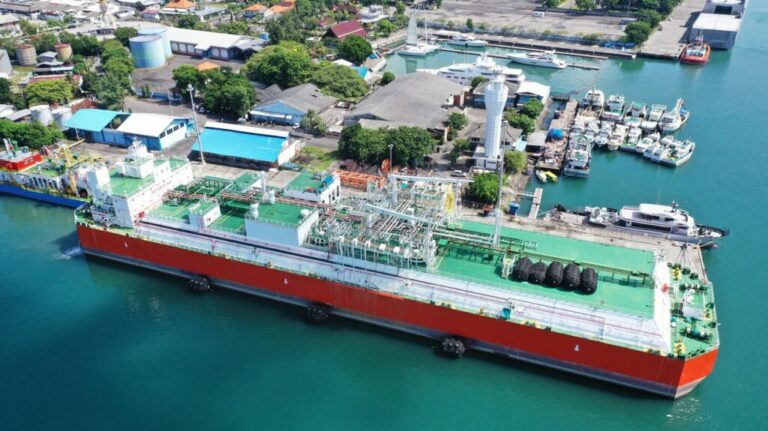 According to the company, the construction began on 20 September as an 'important milestone' for the project.
The industrial port will undergo upgrades to be able to receive larger ships, which includes creating a secure berth on the east quay.
The privately-financed terminal is expected to start delivering LNG on 1 December 2022, feeding up to 4.5 billion cbm of gas annually into the German transmission network.
Under the agreement signed by TotalEnergies and Deutsche ReGas this summer, floating storage and regasification unit (FSRU) will be deployed at the Lubmin terminal.
TotalEnergus said at the time it could connect the FSRU to underwater pipelines and add up to two additional units to deliver a total of over 15 billion cbm of gas per year. The future plans also include hydrogen.
In addition to the floating LNG terminal in Lubmin, Germany is working on three major projects in Wilhelmshaven, Stade, and Brunsbüttel in order to cut dependence on Russian gas.
Construction of the LNG terminal in Wilhelmshaven began on 4 July 2022. Uniper, a company that will build and operate the terminal, has been acquired by the German government in an effort to secure energy supply.
Follow Offshore Energy's Clean Fuel on social media: