Construction starts on CMA CGM-backed sailing cargo ship Neoliner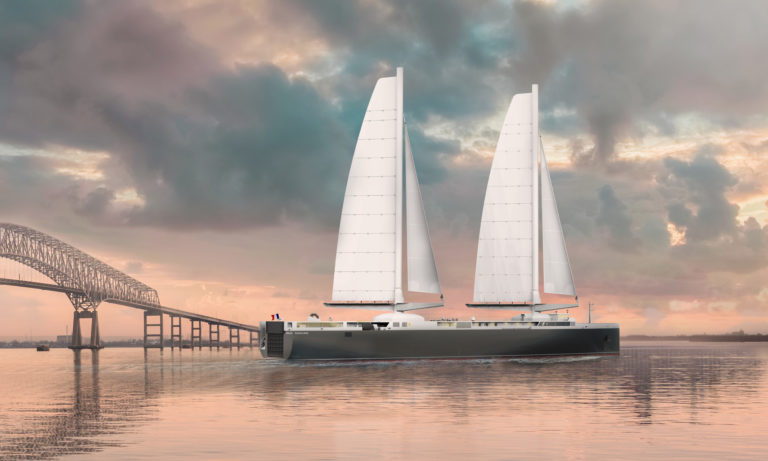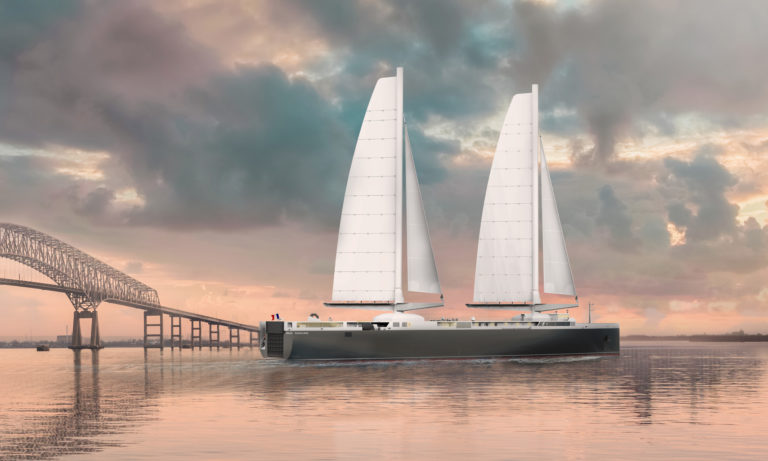 Construction has been launched on the first 136-meter main sail-powered merchant ship, also known as the Neoliner, which is being developed by the French start-up NEOLINE Armateur.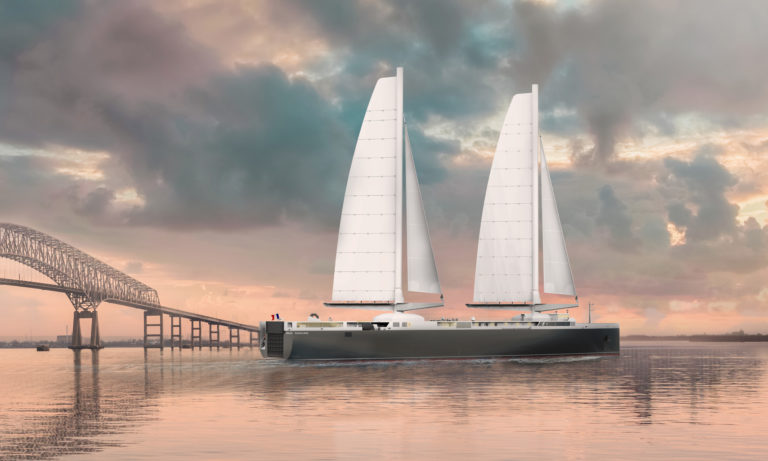 The ship is being built by the RMK Marine shipyard based in Turkey.
The Neoliner will be the first one equipped with a SolidSail rigging system, supplied by compatriot shipyard Chantiers de l'Atlantique. The ship's rigging will consist of two 76-meter-high Solid Sail folding systems and retractable anti-drift plans.
"Together, we have succeeded in carrying out a project which, in many respects, could initially seem utopian. But, in a context that daily reminds us that the fight against climate change is the challenge of this century, wind propulsion for commercial ships is becoming more and more of a pragmatic solution to an increasingly complex energy issue. Wind is certainly intermittent, but it is more predictable than the prices and availability of many other energies," Jean Zanuttini, CEO of NEOLINE, said.
"Through the construction and commissioning of this first Neoliner, our foremost objective is to demonstrate under real operational conditions the potential of main propulsion by wind for the Merchant Navy. Our second objective is to repeat this success as quickly as possible, by encouraging the creation of an entire fleet powered by the force of wind as a main propeller. "
The Ro-Ro vessel will be mainly propelled by its 3000sqm sail area. For port maneuvers and punctuality of service, it will also be equipped with an auxiliary engine and marine gasoil desulfurized generators as well as 3 transverse thrusters. As informed, each exhaust will be equipped with Selective Catalytic Reduction (SCR) technology to suppress Nox emissions.
Its loading capacity will be 1200 linear meters (2.8m wide), or 265 TEU, for a maximum weight of 5,300 tons of goods.
The vessel will initially have a crew of 13 people, which can be increased to 20 in order to embark trainees and technicians.
Other partners on the construction of the vessel include MAURIC, which is in charge of design, regulatory and performance studies, D-ICE Engineering, a Nantes-based deep tech company, and Fouré Lagadec, designer and manufacturer of retractable anti-drift fins.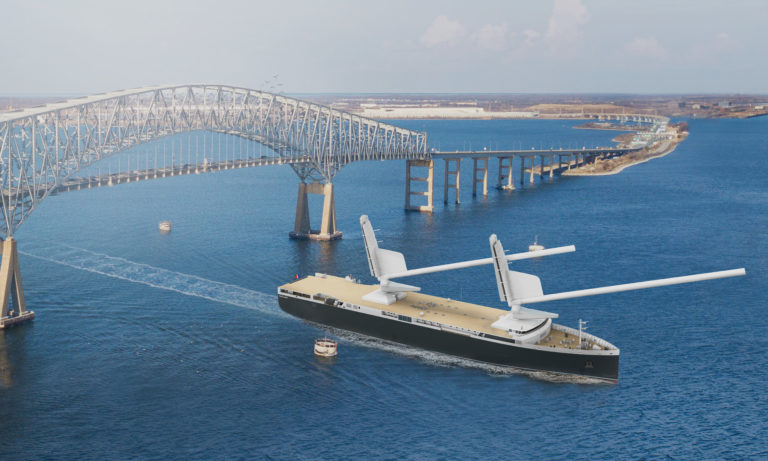 Financing
Following a crowdfunding campaign in January 2022, NEOLINE has secured a budget of more than 60 million euros to finance the first Neoliner. The co-financing is being provided by French shipping major CMA CGM Group, ADEME Investissement, NEOLINE Développement, Corsica Ferries and Louis Hardy SAS. Additional financing has also been granted by the Banque des Territoires, in the form of bonds for €3.8 million, and by the Pays de la Loire Region, through a reimbursable advance of €1.3million.
The bank part of the financing is provided by the Crédit Industriel et Commercial (CIC).
 "The CMA CGM Group, which aims to achieve Net Zero Carbon by 2050, has been fully involved for many years in developing projects and prototypes to accelerate the decarbonization of the maritime sector," Emilie Espanet, Director of the CMA CGM Energy Fund, said.
"Several technologies will have to coexist to build the decarbonized propulsion solutions of tomorrow. This is why the CMA CGM Group, thanks to its €1.5 billion Fund for Energies, wanted to become a partner of NEOLINE, whose RORO sailing transport project seems to us to be extremely promising."