Containerships Takes Delivery of Its 1st LNG-Powered Newbuild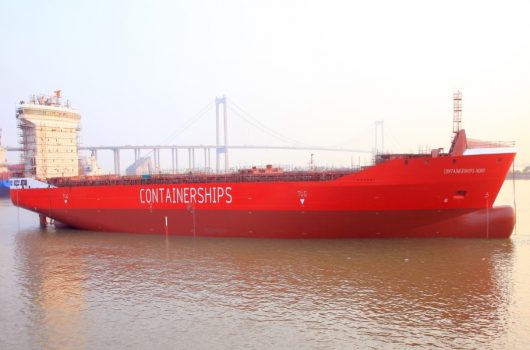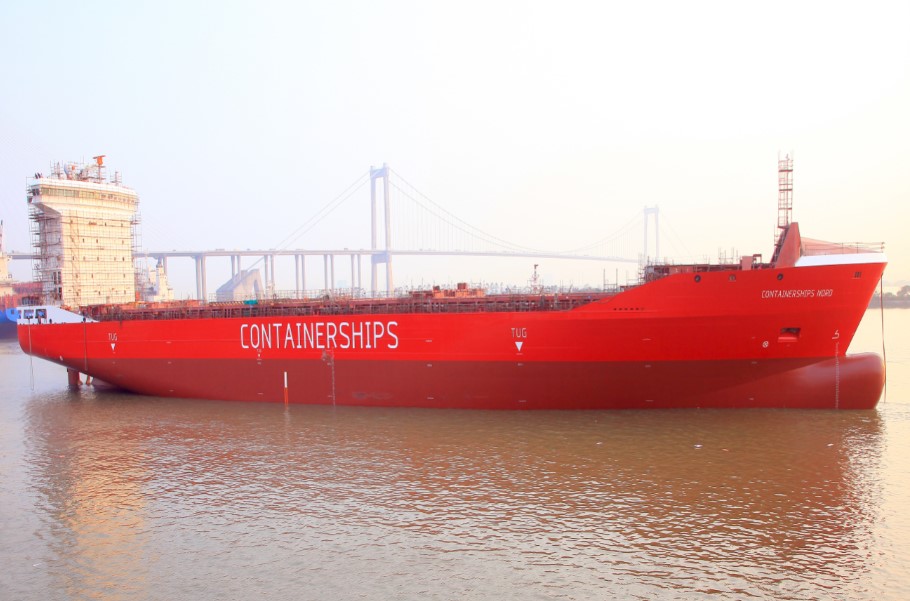 Finland-based company Containerships, recently acquired by French CMA CGM, has welcomed into the fleet its first LNG-powered container vessel, M/S Containerships Nord, at Wenchong Shipyard, China.
This is the first of a total of four LNG-fueled 1,400 TEU containerships, scheduled for delivery during the first half of 2019. The initial delivery schedule was pushed amid challenges ascribed to "the nascent nature of the construction of LNG-powered ships."
"By taking this decision to build these vessels, we accepted the challenge of building with a new technology. It has been a rewarding project full of learning opportunities," says Containerships' CEO Kari-Pekka Laaksonen.
M/S Containerships Nord will start sailing towards Europe shortly, the company informed.
Until the delivery of Containerships' first three LNG-powered vessels, CMA CGM has sublet M/S Containerships Nord for its trade lanes.
"CMA CGM is the first deep sea shipping line that has made public its commitment to LNG. There is a great synergy in our environmentally-friendly visions, which naturally gives us even more courage to continue on the chosen path," says Kari-Pekka Laaksonen.
In summer this year, the company signed a preliminary agreement for the fifth and sixth LNG-fueled boxhips with the shipbuilder. However, further details on the deal have not been disclosed.
In addition to LNG-powered vessels, the company is also looking into growth opportunities of LNG-fueled transport capacity on land logistics by investing in LNG-fueled trucks.
Image Courtesy: Containerships