COP28: Sketching decarbonization roadmap with phase-out of fossil fuels as the centerpiece to get global net-zero efforts on track
Within a wider setting of geopolitical fragmentation, energy security, and worsening climate impacts, COP28 is seen as a beacon of hope to devise a transformational roadmap in a bid to get the global energy transition undertaking on course in this critical decade for keeping a 1.5-degree world within reach. Will this be a last-ditch attempt to agree on a phase-out of fossil fuels or will it turn out to be the harbinger of a greater impetus towards a net-zero future? Is the concretization of the global financial architecture reform agenda in the offing during the conference?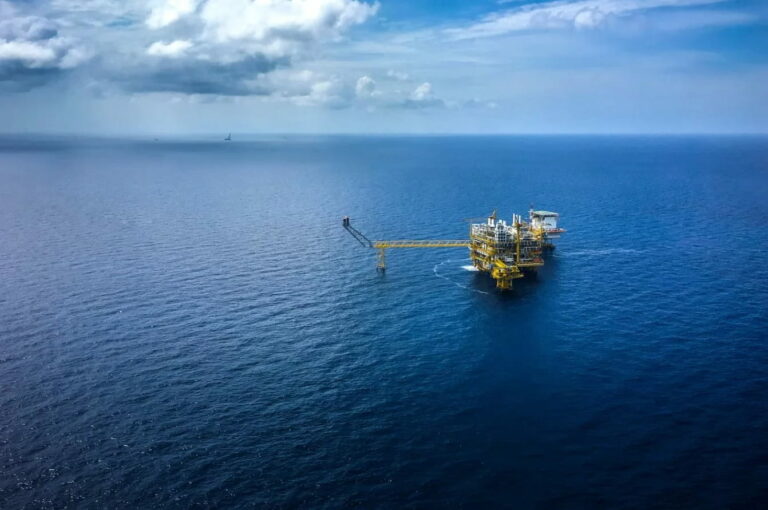 The state of play for climate diplomacy and COP28 expectations is enveloped in a veil of speculation, hope, uncertainty, and trepidation, as this UN climate conference is perceived to be an opportunity to escalate the ambition needed to match the climate urgency of the net-zero task at hand. The strengthening of global cooperation is seen as a critical path to facing the climate crisis. Therefore, COP28 will bring the world together from November 30 to December 12 in Dubai, UAE, to maximize focus on the climate crisis, strengthening collaboration at a time when the world seems to need it most.
Tom Evans, Policy Advisor E3G, commented: "The Global Stocktake has laid bare the course correction we urgently need to safeguard our future. COP28 must make leaps and bounds in this new direction. Together, agreements on ambitious global goals for renewable energy and energy efficiency, a loss and damage fund and a rewired financial system are the basis of a transformational roadmap for global climate action coming out of Dubai, setting us on a course to meet the goals of the Paris Agreement."
While the progress since the 2015 Paris Agreement has driven significant action across countries and sectors, this has been incremental, and many recent reviews and outlooks show that the world is still heading the wrong way. According to E3G, an independent climate change think tank, governments and organizations at COP28 will need to agree on bolder actions to close the emissions gap, protect the most climate vulnerable, and accelerate financial system transformation, as this is a chance to course-correct global climate action to meet the net-zero challenge head-on.
In line with this, E3G claims that COP28 needs to close the emissions gap by agreeing on a phase-out of fossil fuels, including an immediate end to new coal power plants, and by accelerating the energy transition with new finance and ambition for a renewable energy revolution. To this end, a COP28 agreement on goals to triple global renewable capacity and double the rate of energy efficiency improvement by 2030, alongside accelerating fossil fuel phase-out is deemed to be of vital importance to stimulate clean energy investment and help countries develop policies and pathways for their just energy transition. 
Camilla Fenning, Programme Lead at E3G, remarked: "The UAE COP President has been clear that the world must work towards an energy system free of unabated fossil fuels by mid-century, with action on coal being a priority. At COP, countries need to nail down fossil fuel phase-out language (including specifics on coal) in the decision text, complemented by goals to triple global renewable capacity and double the rate of energy efficiency improvements by 2030. Clean energy expansion and a narrowing window for fossil fuel demand is the economic reality. COP is where political will is required to expedite energy transition as a global priority."
As an ambitious COP28 outcome based on consensus will play a crucial role in tilting the policy and investment landscape to renewables, the conference needs to protect the most climate-vulnerable players with new funding to manage climate risks and create a UNFCCC framework for adaptation goals. With this in mind, the developing countries will be looking to make the loss and damage fund a reality by agreeing to its set-up and bringing new money at scale to fill it.
In addition, COP28 needs to speed up financial system transformation for a transition to cleaner, low-emission, and more resilient economies. While the $100 billion climate finance promise remains unmet, E3G underscores that far greater scales of finance are needed to resource climate action and development properly.
Ana Mulio Alvarez, Researcher at E3G, stated: "COP28 could deliver many historical moments for loss and damage. Countries must agree on and operationalize a Loss and Damage Fund and come to the table with early pledges to fill this fund. Parties must also decide on a host for the Santiago Network on Loss and Damage and its role in the new fund or funding arrangements.
"However, for this new architecture to be successful, world leaders must design and develop new pathways for innovative sources of finance fit for purpose. Overall, progress must be made on the ecosystem of loss and damage to ensure vulnerable countries and communities that are already suffering the consequences of climate change are not left behind."
Moreover, the conference needs to mobilize the strong political will behind reforming the financial system onto a practical pathway for delivering reforms and new capital. Bearing this in mind, E3G believes that the Global North will be under pressure to up its decarbonization game and demonstrate cooperation to match the leadership of Global South countries.
Alex Scott, Programme Lead at E3G, said: "COP28 has a massive role to play in setting the political direction for a transformational shift in climate ambition. But without finance and economic confidence, countries won't be able to act at the pace and scale needed. COP28's World Leaders' segment can align political will for finance system transformation, and direct negotiators to set clear expectations of the roles that finance ministries, development banks, and finance institutions must play to deliver a 1.5°C pathway."