Coral Princess starts disembarking passengers in Miami; 3 deaths confirmed
Passengers have started to disembark Coral Princess as the cruise ship finally docked at the Port of Miami on Saturday, April 4 after being denied docking at several ports amid COVID-19 precautionary measures.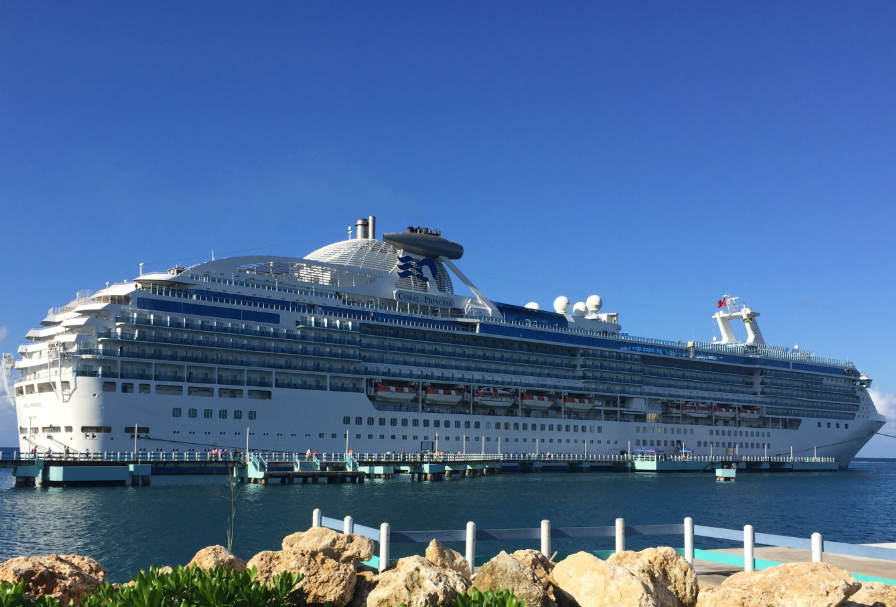 At least 12 people tested positive to COVID-19 on board, including seven guests and five crew members.
It is also reported that two people passed away while on board, and one more patient died after being rushed to a hospital in Miami.
" All of us at Princess Cruises are deeply saddened to learn of the passing of the third Coral Princess guest. We offer our sincere condolences to his family and those impacted by this loss."
There are 1,898 people onboard including 1,020 guests and 878 crew members.
"All guests are being screened as directed by the CDC before disembarkation of the vessel. During disembarkation, and until they reach their homes, guests are required to wear a mask and practice social distancing measures," Princess Cruises, operator of the ship, said.
"Those with respiratory symptoms, or who are still recovering, will remain on board until medically cleared by the ship's doctors. Further details on disembarkation will be shared once available."
The disembarkation process is set to take place for several days.
Coral Princess departed March 5 from San Antonio (Santiago) for a South America voyage which was scheduled to end in Buenos Aires on March 19. The ship had planned to disembark in Buenos Aires on March 19 and March 20 as originally scheduled.
However, due to ongoing port closures and changing regulations, the ship was turned away and was working on securing port clearance ever since.
Ruby Princess
Princess Cruises is still struggling to repatriate the crew of its ship Ruby Princess, also impacted by the coronavirus outbreak.
The ship is currently moored off Sydney, Australia, and Carnival Australia is in talks with federal and state representatives to enable the repatriation on compassionate and humanitarian grounds.
"Being able to send home those crew members who are not required for the safe operation of the ship is the right thing to do both from a humanitarian point of view and Australia's international standing as a maritime nation that looks after foreign nationals in its care," Sture Myrmell, President Carnival Australia said last week.
"We are particularly concerned that a humanitarian approach should be taken in relation to the crew on Ruby Princess, which has left NSW territorial waters as demanded by the NSW Government."
It is believed that it wouldn't be safe for the ship to sail away from Australia as there are crew members on board who are ill.
"While illness on board has been reduced due to strong health management, the ship needs to remain within reach of Australia to access healthcare services if an urgent need arises," Myrmell added.
Grand Princess and Diamond Princess
The quarantine on board Grand Princess anchored off San Francisco has ended and the ship with 646 crew members on board was able to sail out for routine marine operations.
The ship is expected to return to San Francisco for provisions next week, however, its final destination is yet to be determined. Princess Cruises also shared the news that Diamond Princess finished its cleaning and disinfection. The ship has received clearance and is now fit to sail.
The ship is currently at a shipyard by Yokohama Harbor for a refurbishment, the company said.
Based on the latest update from the company, only one more ship remains at sea, that being Pacific Princess, which is en route to Los Angeles.