CorPower launches its first commercial-scale wave energy converter
CorPower Ocean has unveiled its first commercial-scale wave energy converter (WEC) – the C4 – alongside the new CorPack concept providing the building blocks for future utility-scale wave energy farms.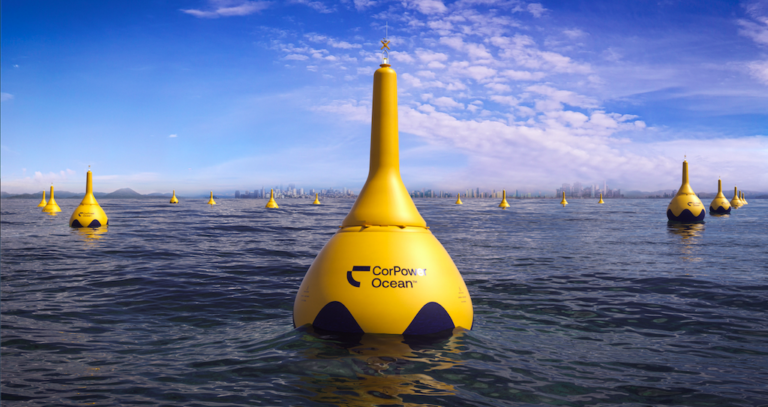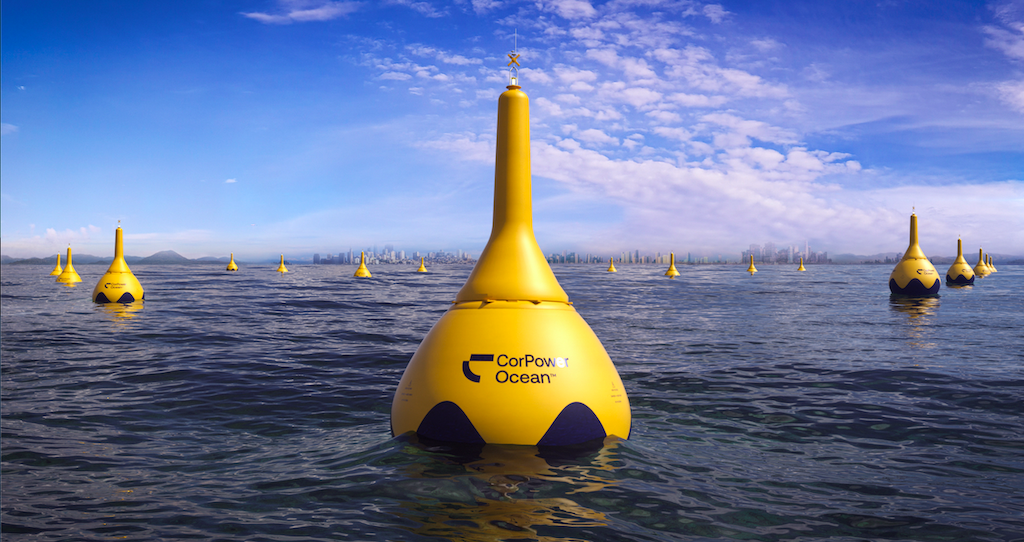 The launch, which took place at the Space Arena in Stockholm, Sweden, comes as the wave energy developer prepares to deliver its flagship HiWave-5 Project in northern Portugal, with ocean deployment planned later this year.
CorPower C4 will ultimately form part of a four-system wave array off the coast of Aguçadoura, Portugal, creating one of the world's first grid-connected wave farms.
With 300kW power rating, the new device is said to represent the world's most compact wave energy system in relation to power output. 
"This has been a decade-long development, with significant strides in the last few years to industrialise and optimise our wave energy technology," said Patrik Möller, CorPower's co-founder and CEO.
"We are on track to deliver certified and warrantied WEC products to the market by 2024/25, unleashing the full potential of 'utility-scale' wave farms. Following today's launch, we aim to propel wave energy into the future green energy mix as a bankable technology through the HiWave-5 Project."
According to CorPower, with a strong and lightweight structure, C4 can be produced rapidly in large volumes.
The technology is designed and delivered as CorPack clusters of 10-20MW rating, forming the building blocks of future large-scale wave farms, which can, as the company added, deliver up to three times as much power per ocean footprint compared to a typical offshore wind farm.
CorPower Ocean is currently working with project developer Simply Blue Group to deliver Project Saoirse, a pre-commercial wave energy farm off Ireland's west coast.
"Our unique technology offers a combination of storm protection and strongly amplified power generation in regular waves. This enables the CorPower C4 to generate up to five times more annual energy per tonne of device compared to previous state of the art," said Kevin Rebenius, CorPower's commercial director.
"Delivering large amounts of energy with relatively small devices drives down CAPEX. Meanwhile, the compact and lightweight technology is easy to transport, assemble, install and service, driving down OPEX. Together this contributes to a highly competitive cost curve, and a clear path to 30 EUR/MWh with GW deployments."
To date, CorPower Ocean has received financial support from EIT InnoEnergy, the European Commission, the Swedish Energy Agency, AICEP Global (Norte2020), Wave Energy Scotland, CoreSpring New Technology, ALMI Invest Greentech, SEB Greentech VC and additional private investors.
---
Register for Offshore Energy Exhibition & Conference:
---