CorPower rolls in €7.3 million for Portuguese wave project
Portuguese authorities have joined the Swedish Energy Agency, EIT InnoEnergy and private investors to financially support CorPower Ocean's flagship HiWave-5 demonstration project in northern Portugal.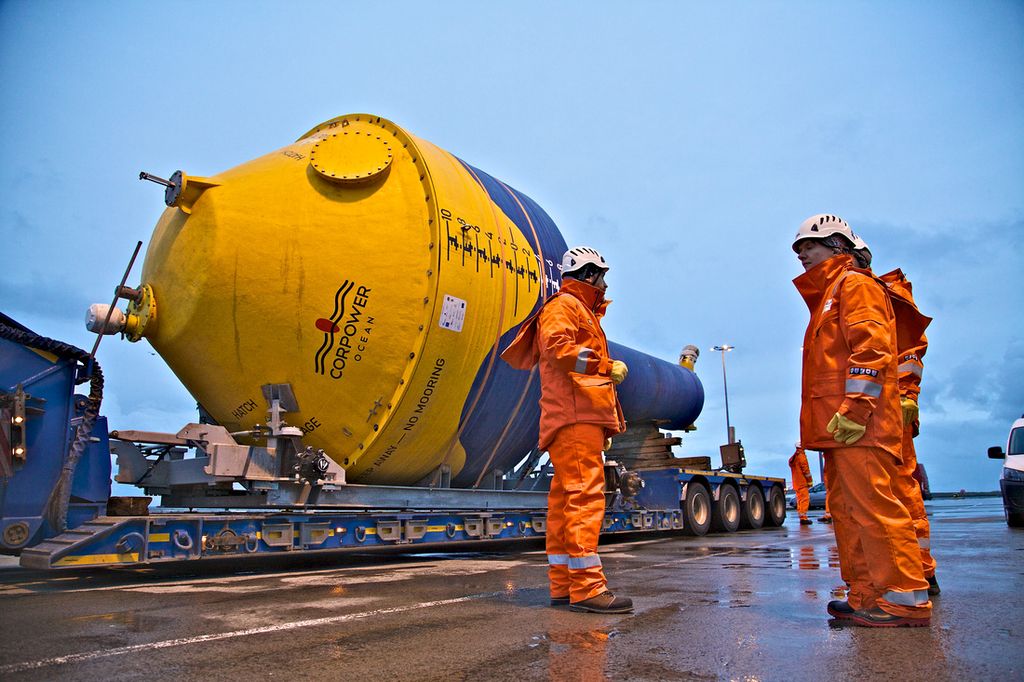 The €7.3 million investment, supported by the European Union, is provided through the NORTE 2020 Program operated by aicep Portugal Global (Portuguese Trade & Investment Agency) and CCDR-N (Norte Portugal Regional Coordination and Development Commission).
It forms part of the HiWave-5 demonstration project aimed at bringing CorPower's wave technology to a bankable product offering by 2024, by proving the survivability, performance and economics of a grid-connected array of wave energy converters.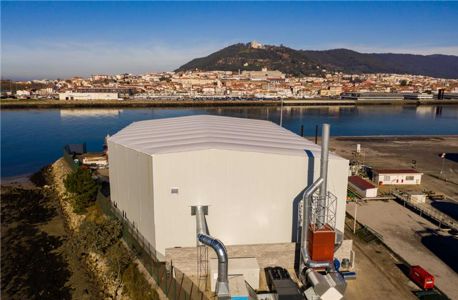 The investment will serve to further advance CorPower's wave energy base in Viana do Castelo, northern Portugal, including R&D, Manufacturing & Servicing facilities.
Also, the proceeds will be used to demonstrate the first commercial scale wave energy converter within CorPower's flagship​ HiWave-5 project​ -​ and for the long-term development of supply and service capacity for commercial wave energy farms.
Patrik Möller, CEO of CorPower Ocean, welcomed the funding decision stating it reaffirmed Portugal's commitment to the ocean energy sector.
"We are pleased to announce this positive development which will allow us to further ramp up operations in Portugal. We are gaining strong momentum with our new R&D Centre nearing completion and a fast-expanding team. While Portugal offers ideal natural conditions for the demonstration project it also crucially shares our passion and vision for ocean energy. There is firm political will to maintain its position as a leader in clean energy, which is reflected in this recent investment in CorPower", said Möller.
António M. Cunha, President of CCDR-N and Management Authority of NORTE 2020 OP, said: "Projects of this kind are vital for investment in our region. Through CorPower, more specifically HiWave Project, it will be possible to highlight the role of the Norte at the forefront and innovation in terms of alternative energies.
"The coming years will be crucial in the application of the 'clean energies', which will allow the bet on a greener economy. This challenge is even more important when we find ourselves in a country where the sea represents an essential element of the economy, society and even culture. With 144 kilometers of coastline, Norte Region is, without any doubt, the best place for a project of this type".
Mikel Lasa, CEO of EIT InnoEnergy Iberia, added: "As an early investor in flagship projects with the potential to open new markets, EIT InnoEnergy has supported Corpower since 2012, and is thrilled to see this development in Portugal. Our regional team was able to mobilise and strengthen the Portuguese ecosystem around the project, benefiting Corpower in the consolidation of relationships with regional stakeholders".
CorPower's HiWave-5 will feature the company's first commercial scale C4 wave energy converter – a 9-metre in diameter device with a weight of 60 tonnes and 300kW power rating.
Dry testing in Sweden is scheduled for the first half of 2021, before ocean installation at the Aguçadoura site in Portugal during the second half of the year. This will be followed by three additional CorPower C5 machines in 2023 to form a pilot array and secure type certification.
To remind, a 10-year marine license (TUPEM) was recently secured for the use of the Aguçadoura site located offshore south of CorPower's facilities in Viana do Castelo.