Correll secures work on Ørsted's German offshore wind couple
The Correll Group, Electrical Engineering Division has secured a contract with Prysmian Powerlink for the testing and terminations of the 66 kV inter-array cables and offshore substation topside on the GodeWind 3 and Borkum Riffgrund 3 offshore wind farms in Germany.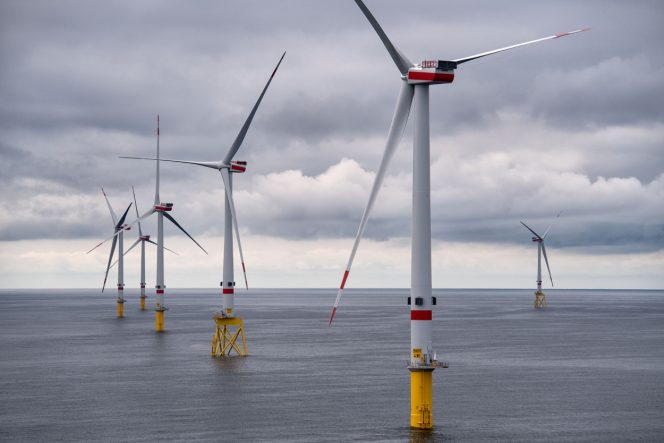 The project will be completed in three phases, said the Correll Group. The first phase will commence immediately and involves PCC extension cables installation on the Gode Wind 3 substation.
The second phase will be completed on the converter station by grid operator TenneT, to which the 900 MW Borkum Riffgrund 3 will be directly connected to.
The final stage, scheduled for early 2024, involves the inter-array, high-voltage, and fibre optic cable termination and testing works on the wind turbines, offshore sub and converter stations on both offshore wind farms.
The 242 MW Gode Wind 3 and 900 MW Borkum Riffgrund 3 wind farms are owned and developed by Danish renewable energy giant Ørsted Wind Power A/S.
The developer awarded Prysmian with a contract for the design, supply, termination, and testing of inter-array cables for the two projects in July 2021. Boskalis will be responsible to install them at the offshore construction site.
The two wind farms will be developed 60 kilometres apart from each other in the German North Sea and close to Ørsted's existing Borkum Riffgrund 1 & 2, and Gode Wind 1 & 2.
The wind farms will consist of 106 Siemens Gamesa SG 11.0-200 DD wind turbines and 1 offshore sub-station with a combined capacity of 1.14GW, enough clean energy to power nearly 1.2 million homes every year.
When it comes to the Correll Group, the company secured work on several big offshore wind projects around Europe in the past two months.
In May, Prysmian contracted the British firm for the pull-in and installation of HVAC export cables to the offshore substation platform for the Calvados offshore wind project in France.
A month later, the Correll Group signed contracts with Asso.subsea and DEME Offshore, respectively.