COSCO mulls acquisition of HHLA container terminal
Hong Kong-based COSCO Shipping Ports Limited revealed it started negotiations with German container terminal operator Hamburger Hafen und Logistik AG (HHLA) to potentially acquire a minority stake in HHLA Container Terminal Tollerort (CTT).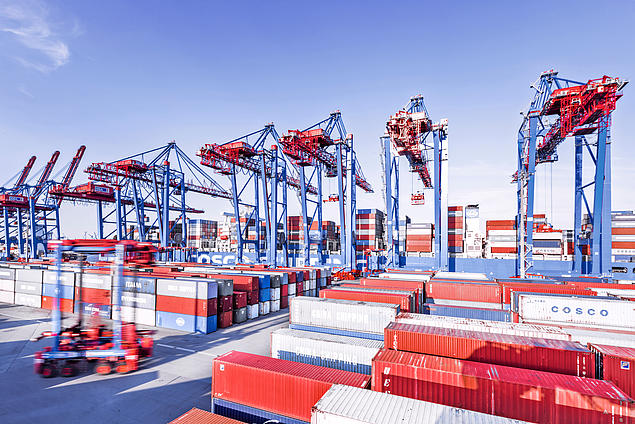 "As at the date of this announcement, the parties have not entered into any legally binding agreement in relation to the potential acquisition," COSCO explained in a statement.
"The commercial and legal cornerstones of the potential strategic participation are currently the subject of ongoing negotiations. No legally binding agreement has yet been reached between the two parties. Such an agreement would not only require the internal approval of the respective bodies of both parties, but in particular the approval of the relevant authorities," HHLA told Offshore Energy – Green Marine in a separate statement.
CCT, a wholly-owned subsidiary of HHLA, is engaged in the operation of the container terminal at the Port of Hamburg.
CCT occupies the smallest area (0.6 square kilometres) of all container terminals in Hamburg but it is recognised as high-performing and innovative. Featuring a length of quay wall of 1,065 metres, five berths, the facility has a maximum draught of 15.1 metres. With big gantry cranes at Tollerort, ultra large containerships can be loaded and discharged.
"HHLA expects the participation to strengthen the relationship with its Chinese partner as well as to provide sustainable planning security for Container Terminal Tollerort in order to safeguard volume and employment in the Port of Hamburg. CTT will continue to be open to all customers within HHLA's network," the German terminal operator added.