Crew member from Allseas' vessel gets a medevac
The U.S. Coast Guard (USCG) has performed an evacuation via helicopter of a crew member from one of Allseas' vessels located approximately 15 miles offshore Port Fourchon, Louisiana.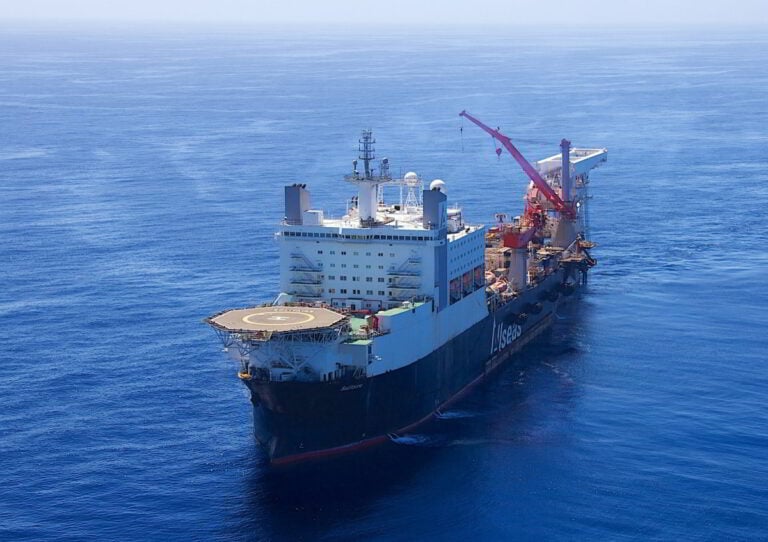 The incident occurred on Wednesday, 22 March 2023, and the Coast Guard Sector New Orleans watchstanders received a call at 7:54 p.m. from Allseas' Solitaire vessel, stating a crew member was experiencing seizure-like symptoms.
Following the request, the watchstanders coordinated the launch of a Coast Guard Air Station New Orleans MH-60 Jayhawk helicopter crew to assist.
After the helicopter crew arrived on the scene and hoisted the crew member, the offshore worker was transferred to University Medical Center New Orleans. According to the Coast Guard, the crew member was last reported to be in stable condition.
Allseas describes the Solitaire vessel as "one of the largest pipelay vessels in the world," which has "set new standards" in the pipelay industry. The vessel has been operational since 1998 and has a pipe carrying capacity of 22,000 t while precise manoeuvring on full dynamic positioning allows the vessel to work safely in congested areas. It can accommodate 420 people.
The Coast Guard's assistance was required only a few days prior to this in the offshore oil and gas sector. At the time, a 28-year-old male worker was medevaced from a BP-operated platform located approximately 130 miles south of Port Fourchon, Louisiana.
In addition, a 37-year-old male worker was medevaced from an undisclosed oil platform located approximately 40 miles south of Port Fourchon, Louisiana.