Offshore oil worker medevaced from BP's Gulf of Mexico platform
The U.S. Coast Guard (USCG) has performed an evacuation via helicopter of a 28-year-old male worker from a BP-operated platform located approximately 130 miles south of Port Fourchon, Louisiana.
The incident occurred on Friday, 17 March 2023, and the Coast Guard Sector New Orleans watchstanders received a call at approximately 5:40 p.m. from a medic aboard BP's Atlantis platform, requesting assistance to medevac a crewmember aboard the platform with an eye injury.
Following the request, the watchstanders coordinated the launches of a Coast Guard Aviation Training Center Mobile HC-144 Ocean Sentry aircrew and a Coast Guard Air Station New Orleans MH-60 Jayhawk helicopter aircrew to assist.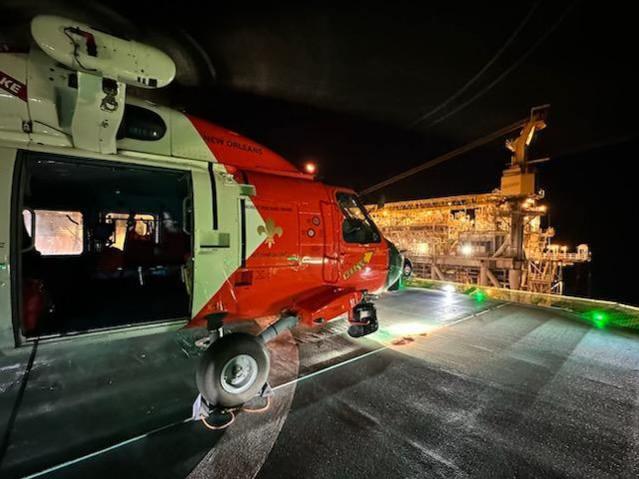 After the Jayhawk aircrew arrived on the scene and landed on the platform to pick up the worker, the man was transferred to awaiting emergency medical services personnel at University Medical Center in New Orleans. According to the Coast Guard, the worker was last reported to be in stable condition.
Operating in more than 7,000 feet of water and located approximately 150 miles south of New Orleans, Atlantis' production capacity is approximately 200,000 barrels of oil and 180 million cubic feet of gas per day.
The Coast Guard's assistance was required only a few days prior to this in the offshore oil and gas sector.
At the time, a 37-year-old male worker was medevaced from an undisclosed oil platform located approximately 40 miles south of Port Fourchon, Louisiana.
This offshore worker was also last reported to be in stable condition.