Croatia awaits its first LNG cargo
Croatia's first floating storage and regasification unit (FSRU) LNG Croatia is set to receive the first cargo soon.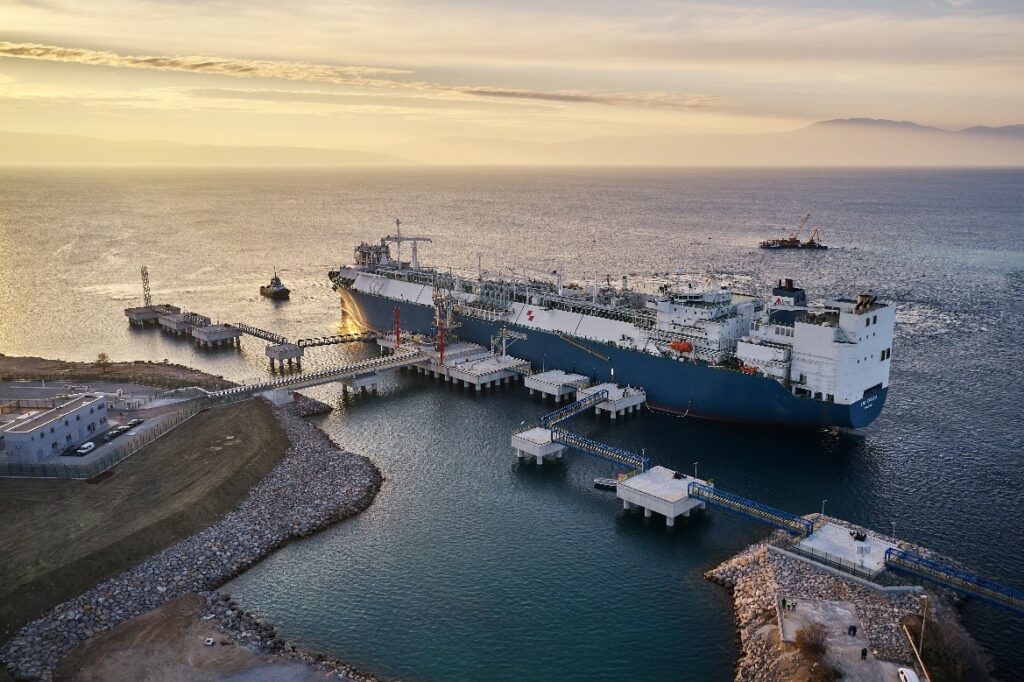 The vessel ferrying the cargo to Croatia is the 2008-built LNG carrier Tristar Ruby.
The tanker capable of transporting 155,000 cubic meters of LNG has loaded the cargo at Dominion's Cove Point LNG facility near Maryland, United States.
According to the AIS data provided by VesselsValue, Tristar Ruby is currently sailing in the North Atlantic. The vessel is scheduled to arrive at the terminal on January 1, the data shows.
FSRU LNG Croatia acceptance and sale completed
LNG shipper Golar informed that the FSRU LNG Croatia has been accepted by the customer, LNG Hrvatska.
The shipper also noted the sale of the vessel formerly known as Golar Viking has also been completed.
The sale will release approximately $47 million of free cash to Golar between the fourth quarter of 2020 and the first quarter of 2021 after repayment of the vessel debt facility and settlement of remaining conversion and commissioning costs.
Golar will now operate and maintain the LNG Croatia for a minimum period of 10 years under contract to LNG Hrvatska.
Terminal systems test ongoing
LNG Hrvatska has kicked off testing procedures for all technological systems of the vessel, and the onshore part of the terminal.
The company said in its statement that the FSRU vessel's systems are being tested, in all operating modes, which sometimes include testing during night hours.
In order to verify the full functionality of the system, systems that operate only in an emergency, those systems that will not work in daily operations of the terminal, and which can be a source of a certain noise level, are currently being tested.
In addition, LNG Hrvatska is actively working to reduce the noise level from the terminal to a minimum during the testing period, especially during night hours, all to enable quality coexistence with the local community.