Culzean FSO all set for North Sea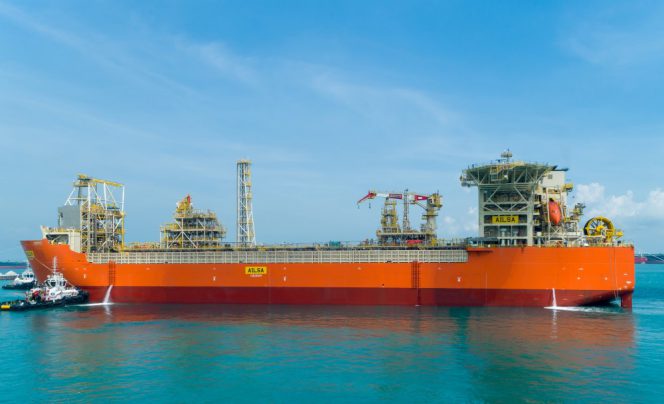 Following completion at Singapore's Sembcorp Marine yard, the FSO Ailsa, the world's first floating storage and offloading (FSO) vessel with a 40-year hull lifespan, will set sail next month for the Culzean gas field in the UK North Sea.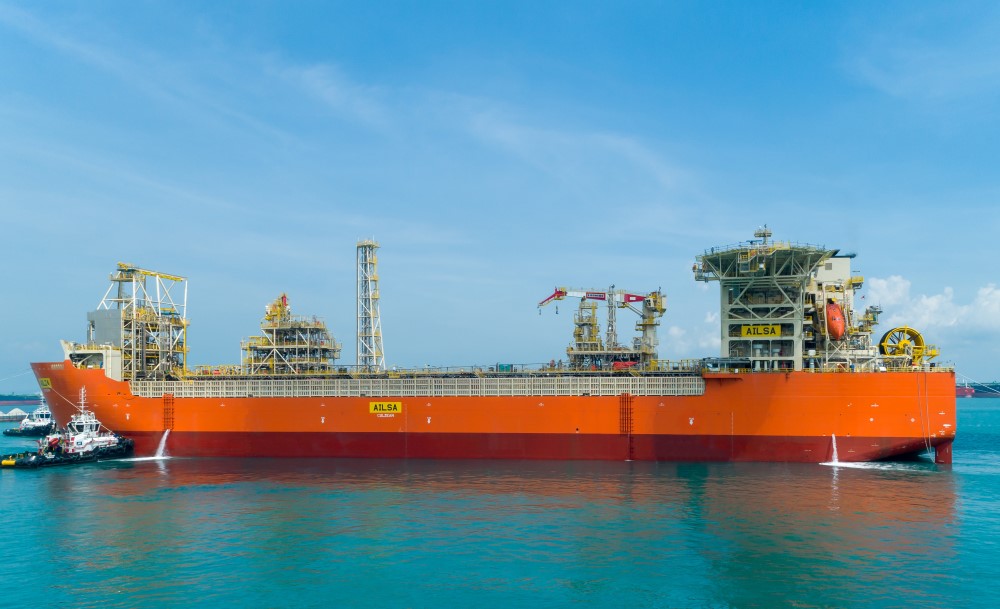 Newly completed at Sembcorp Marine's Tuas Boulevard Yard for MODEC with French oil supermajor Total as the field operator and Total, BP and JX Nippon as joint venture owners, FSO Ailsa will enter service with a hull designed to have twice the average hull fatigue lifespan of other newbuild FSOs, SembMarine said on Wednesday.
Total took over the Culzean field following the acquisition of the Danish oil company Maersk Oil last March.
SembMarine also said that, equipped with a 430,000-barrel condensate storage capacity, FSO Ailsa also boasts a 25-year continuous operability without drydocking and full compliance with the UK safety regulations for harsh-environment operations in the Culzean field.
Speaking at Ailsa's christening in Tuas Boulevard Yard this morning, Sateesh Dev, President & CEO of MODEC Offshore Production Systems, said, "FSO Ailsa, the 46th floating unit MODEC has accomplished for the offshore oil and gas production industry, represents a significant milestone for us as it is the first one we have built for the North Sea oil and gas sector."
Claus Vissing-Jorgensen, Culzean Project Director for Total, said, "Total is delighted to celebrate the successful completion of the FSO Ailsa for the Culzean project. Work has been carried out safely to a standard that confirms the strong capabilities of these fabrication facilities in Singapore."
Sembcorp Marine President & CEO Wong Weng Sun said, "The successful completion of FSO Ailsa demonstrates that we are now supporting the energy, offshore and marine value chain with a broader and deeper suite of innovative solutions. We are grateful for the opportunities to contribute to the Culzean field development, not only through the FSO project, but also our construction of three major fixed platform topsides comprising central processing, wellhead as well as utility and living quarters facilities which we will deliver in the weeks ahead."
Wong added that the Maersk Highlander, a high-specification jack-up rig Sembcorp Marine completed in 2016, is now deployed at the Culzean field.
FSO Ailsa is Sembcorp Marine's first floating storage and offloading newbuild project, constructed over 22 months with a zero Lost Time Incidents record. The group designed this vessel in-house, leveraging a proprietary hull design from its subsidiary LMG Marin, a ship design house in Europe.
Some 150 guests witnessed Wednesday's christening of FSO Ailsa by Elisabeth Proust, recently retired Managing Director of Total E&P UK Limited.