Cummins, partners get financial boost for methanol retrofit kit project
US-based tech provider Cummins, together with Ocean Infinity, Proman and the Port of Aberdeen, has received £4.4 million (about $5.36 million) for its methanol retrofit kit project as part of the Zero Emission Vessels and Infrastructure (ZEVI) competition funded by the UK Government.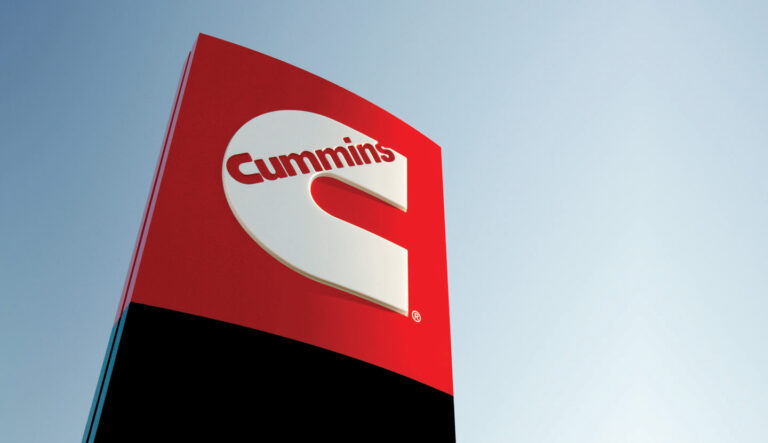 Specifically, the firms will work on a UK-designed and built methanol conversion kit for a high-horsepower marine internal combustion engine.
Upon completion in the second quarter of 2025, the project targets a reduction in CO2 emissions of 50 percent for offshore operations of the vessel with NOx, SOx and PM at levels considerably below those emitted by conventional fuel. Furthermore, all retrofitted dual-fuel engines will achieve compliance with IMO Tier III emission standards.
"Cummins is honored to be selected by the UK Government in support of this dual fuel project that aligns well with our bridge technologies strategy," said Mark Bargent, Cummins Technology Architecture and Planning Director.
"We remain committed to helping the maritime sector reach its goal of 50 percent reductions in greenhouse gas emissions by 2050, as required by the IMO. To get there, ship builders need a roadmap for their decarbonization plans."
As part of the consortium, Ocean Infinity will provide one of its Armada 78-meter lean-crewed hybrid offshore service vessels for Cummins to design, develop, and test the dual-fuel hydrotreated vegetable oil (HVO) and methanol technology.
To remind, Ocean Infinity has recently welcomed the sixth out of eight new high-tech, eco Armada vessels.
"Ocean Infinity exists to use innovative technology to transform operations at sea for the benefit of people and the planet. This project forms part of our wider future fuels strategy targeting a transition from traditional energy sources to low carbon alternatives to ultimately minimize the environmental impact of our ship operations. Our strategy includes advanced bio-fuels, such as HVO and methanol, to bridge the gap before eventually developing ammonia in the future," Ocean Infinity's Chief Technology Officer Josh Broussard said.
The Port of Aberdeen will offer its facilities and services for testing the vessels, while Proman will work on methanol production.
"This project, with its focus on the conversion of existing engine installations, offers a seamless transition between today and the future builds of new, cleaner technology ships," added Molly Puga, Cummins Executive Director – Strategy, Product Planning & Digital.
"It dismisses the need for a major vessel overhaul and creates an immediate positive impact on carbon emissions reduction in all environmental and operating conditions, ultimately helping the maritime sector meet our global climate needs."
Earlier on, Cummins revealed it signed a Memorandum of Understanding (MoU) with Denmark's Danfoss Power Solutions' Editron division to bring a standard hybrid marine solution to the global maritime market. Under the MoU, the companies plan to develop a set of standard solutions for marine propulsion and focus on a new generation of variable-speed diesel gensets, fuel cells and energy storage packages.