Damaged CSL Virginia Heads for Romania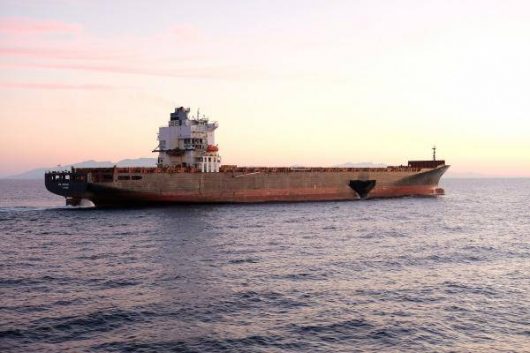 ---
Damaged Cyprus-flagged containership CSL Virginia, which spent almost three weeks anchored off Cape Corsica following a collision with Tunisian-flagged ferry Ulysse, has finally been allowed to set sail.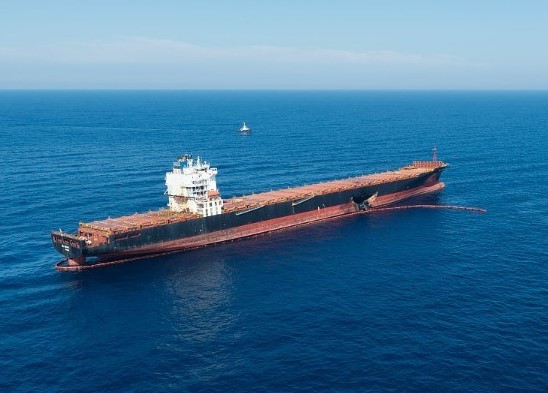 The ship is heading toward the Port of Constanta, Romania, based on the latest information from the Italian Coast Guard. As seen in the video below, the ship has been enabled to sail on its own power, at a speed of 10 knots, despite a huge tear on its hull. The ship's transition is being monitored by air surveillance teams of the Italian Coast Guard.
Immagini dell' ATR42 della #GuardiaCostiera italiana in attività di monitoraggio della portacontainer Virginia in navigazione verso il porto di Costanza (Romania) dopo la collisione, a nord della Corsica, con la Ro Ro Ulisse lo scorso 7 ottobre pic.twitter.com/pZHrx2EN9M

— Guardia Costiera (@guardiacostiera) October 25, 2018
The ship received clearance to head toward Romania after its fuel tanks were emptied as a precaution measure aimed at curbing further fuel spills to the marine environment. CSL Virginia will be taking a route west of Sardinia, at a safe distance from the Italian coast, as requested by the Italian Ministry of Environment. The journey is expected to last around 10 days.
On October 7, Ulysse crashed into CSL Virginia while the boxship was anchored about 28 kilometres north-west of Cape Corsica, causing a bunker spill.
The two ships were locked together for five days in order to avoid further damages and pollution of the environment before being disentangled on October 11.
The boxship sprung a fuel leak as a result of the collision as the impact caused its fuel tanks to rupture.
The Italian and French authorities coordinated a fuel spill response and managed to contain the spill. However, a portion of hydrocarbons did reach the beaches of Var, on Southeast France, and cleanup activities are underway.
The Tunisian RoRo did not sustain significant damage and was cleared to head for Tunisia a week after the collision.
World Maritime News Staff