Delays hinder UK oil & gas player's entry into Angola but offshore blocks' potential seen as silver lining
UK-headquartered and AIM-listed company Afentra plc has run into delays in completing deals with Angola's state-owned oil and gas company Sonangol and Croatia's INA-Industrija Nafte, which will allow it to acquire interests in blocks offshore Angola.
While Afentra announced receipt of approval in January 2023 from the Ministry of Mineral Resources, Oil and Gas for the acquisition of a 4 per cent interest in Block 3/05 and a 4 per cent interest in Block 3/05A offshore Angola from INA-Indstrija Nafte, the UK player continues to work with INA to finalise formal completion of this acquisition.
Due to documentation delays, this process has taken longer than anticipated, however, completion is still expected to occur ahead of the INA acquisition SPA long stop date of 17 April 2023.
Furthermore, based on the SPA signed on 28 April 2022 between Afentra's wholly-owned subsidiary and Sonangol regarding the purchase of non-operating interests in Block 3/05 (20 per cent) and Block 23 (40 per cent) offshore Angola, an important condition precedent (CP) is the approval of the extension of the Block 3/05 production sharing agreement (PSA) until at least 31 December 2040.
According to Afentra, the Block 3/05 JV partners have been negotiating the terms of the license extension addendum and are now in final discussions with ANPG, thus, the firm anticipates an agreement with improved fiscal terms.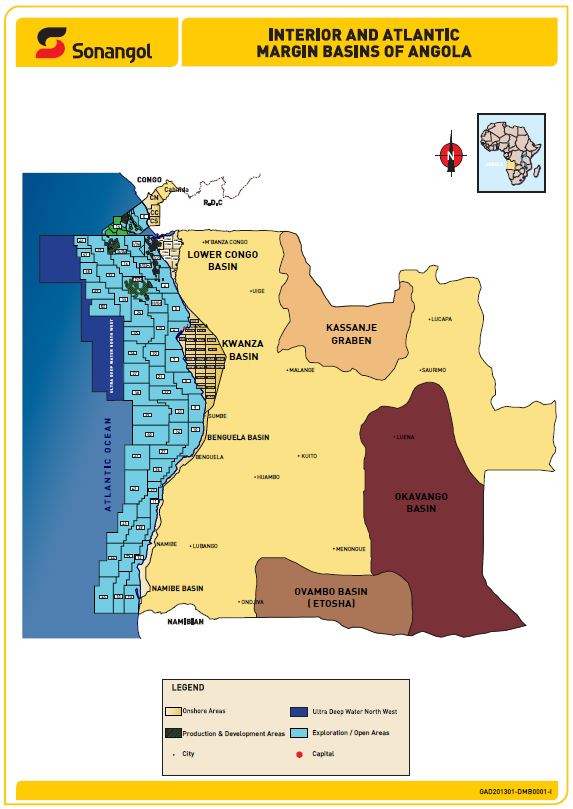 Afentra now anticipates the satisfaction of the remaining CPs to occur after the current long stop date of 31 March 2023 and is working, together with Sonangol, to extend the long stop date for the Sonangol acquisition from 31 March 2023 to 30 June 2023 in order to facilitate completion.
The UK firm claims that it continues to benefit from accrued asset cash flow from the respective effective dates of each transaction, which will be offset against the initial consideration as set out in the respective sale and purchase agreements.
In addition, Afentra expects to accrue a significant crude inventory stock from the INA transaction due to the infrequent liftings for this interest. In line with this, the company has updated its estimated completion settlement estimate for the INA acquisition in its latest corporate presentation, including the impact of accrued crude inventory.
Meanwhile, an executive decree, dated 27 February 2023, has extended the licence for Block 23, located in the deepwater Kwanza Basin, through to 2 December 2026, providing time for the new contractor group to discuss and agree a forward work programme.
Moreover, Afentra outlines that the full-year 2022 gross production from Block 3/05 averaged 18,660 bbl/d compared to 19,160 bbl/d for the first nine months of the calendar year while the production in 4Q 2022 was impacted by planned restoration works to the power generation and distribution network, which were carried out to improve power supply efficiency across all facilities and, in turn, water injection uptime.
The company claims that this work resulted in a significant increase in average water injection rates in the first months of 2023 and the ongoing maintenance and infrastructure upgrade process is expected to continue into 2023, enhancing future production and performance of the asset.
Block 3/05, located in the Lower Congo Basin, consists of eight mature producing fields discovered by Elf Petroleum – now part of TotalEnergies – in the early 1980s. This block has a diverse portfolio of over 100 wells. Currently, it produces from around 40 production wells with nine active water injectors. The facilities include 17 wellhead and support platforms and four processing platforms, with oil exported via the FSO Palanca.
Commenting on the delays in closing INA and Sonangol deals, Paul McDade, CEO of Afentra, remarked: "While disappointing to experience delays, we remain very positive on the potential of these producing assets and our ability to grow our business in Angola. The update to the completion settlement estimate for the INA acquisition, including the accrued crude inventory, speaks to the competitiveness with which we have been able to structure these deals.
"We have also used this time to better understand the assets and get to know the JV partnership, and the asset team responsible for the delivery of this asset. We are now close to agreeing terms on the licence extension award, a key CP towards completing the Sonangol acquisition and a major step towards completion."