Development of the world's 1st zero emissions, autonomous feeder halted due to COVID-19
The development of the world's first autonomous and electric container vessel Yara Birkeland has been paused due to the COVID-19 pandemic and the changed global outlook, Norwegian company Yara informed.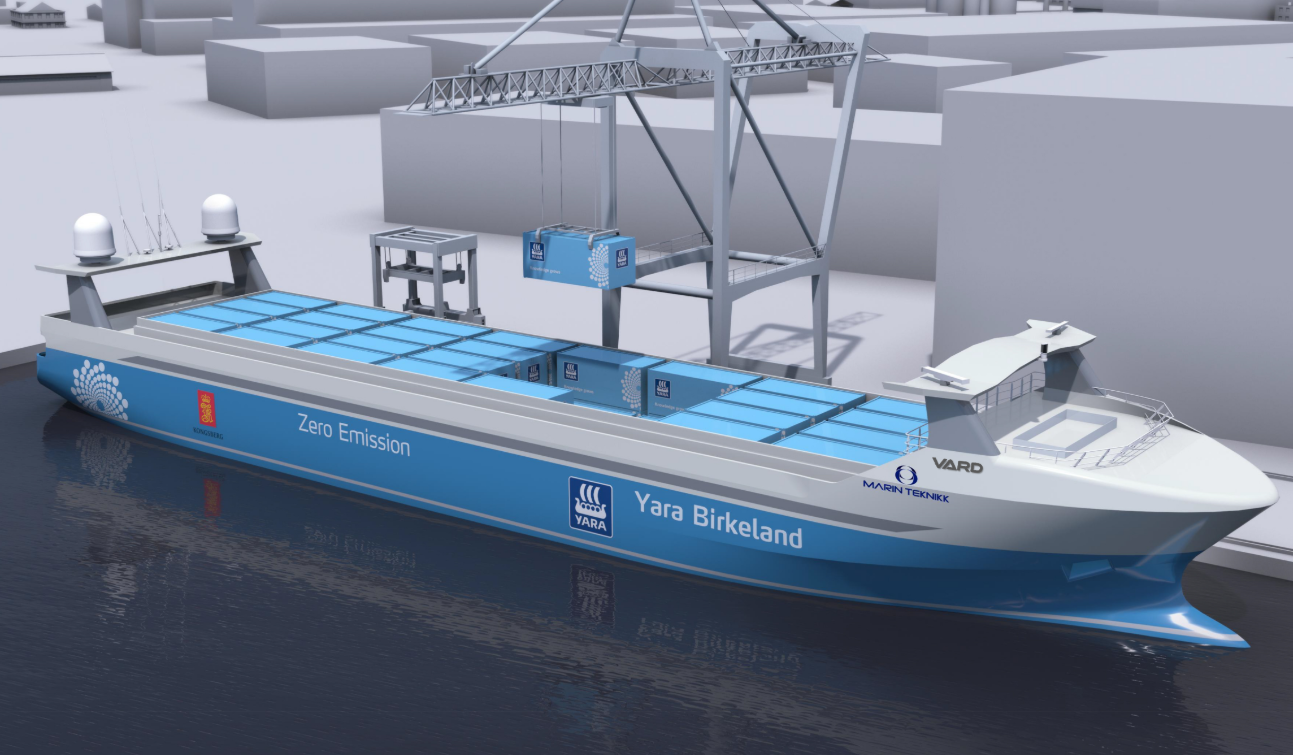 The hull of the Yara Birkeland vessel was launched to sea at Vard Braila in Romania in February 2020 and is expected to arrive at Vard Brevik in Norway in May where she will be fitted with various control- and navigation systems and undergo testing before delivery to Yara.
The vessel was scheduled for delivery in the first quarter of 2020, and from there the vessel was supposed to gradually move from manned operation to fully autonomous operation by 2022. However, due to the latest turn of events, the new delivery date is yet to be determined.
The ship had been announced by Yara and technology company Kongsberg as the world's first fully-electric container feeder, which will produce zero emissions.
Under the partnership, Kongsberg is in charge of the development and delivery of all key enabling technologies on Yara Birkeland including the sensors and integration required for remote and autonomous operations, in addition to the electric drive, battery and propulsion control systems.
Once constructed, it will feature 80 meters in length, 15 meters in width and accommodate 120 standard 20-foot containers (TEU).
According to its developers, the containership will be able to carry a full load of five meters deep, but only three meters in ballast. Its normal speed, which is also a determining factor for the ship's hull shape, will be six knots while total speed will be 13 knots.
Once delivered, the vessel is planned to ship products from Yara's Porsgrunn production plant to Brevik and Larvik in Norway, helping move transport from road to sea and thereby reducing noise and dust, NOx and Co2 emissions.