DFDS Takes Delivery of Its Largest Ferry to Date
Danish shipping and logistics company DFDS has taken delivery of the first of six new mega freight ferries ordered at Jinling Shipyard in China.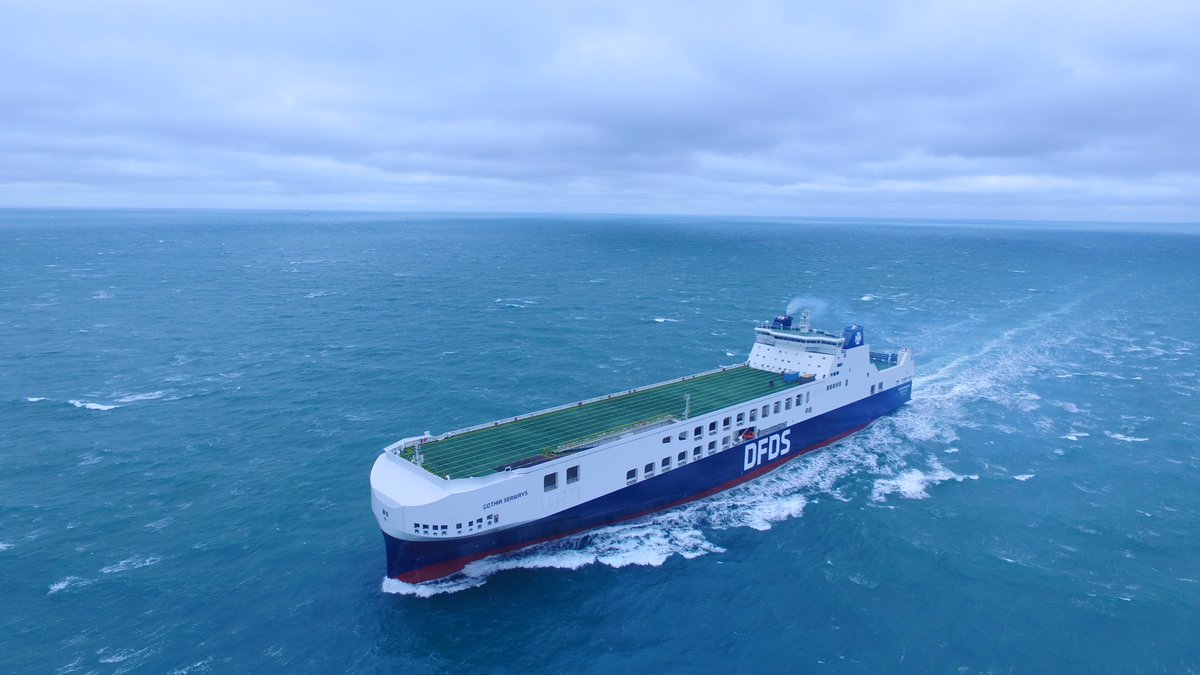 The newbuilding, Gothia Seaways, was handed over to its owner on January 31, 2019, after completing sea trials.
The 55,780 gross ton RoRo ship, currently en route to Turkey, will be entering into service during March, DFDS said. It is expected to accommodate an increasing demand for volume capacity from logistics companies transporting goods between Turkey and the EU.
With a load capacity of 6,700 lane meters and a speed of 21 knots, Gothia Seaways can accommodate twelve passengers and 450 trailers. Featuring a length of 237.4 meters, it will be by far the largest in DFDS' fleet.
The freight ferries are each equipped with a ramp system with three independent stern ramps and internal ramps on each side of the freight ferries, making them able to load and unload trailers quickly and efficiently. This will reduce time in port considerably, according to the company.
Due to the large capacity, the six freight ferries' energy consumption per trailer transported will be significantly decreased. The ferries will all be equipped with scrubbers to reduce sulphur oxide and to be prepared for the global sulphur limit regulation which takes effect from January 2020.
Two more freight ferries will be delivered to the company this year, with another three to be added to DFDS fleet in 2020.

Video Courtesy: DFDS