Doeksen's new LNG ferry makes its first passenger trip
Dutch ferry operator Rederij Doeksen officialy put its LNG-powered catamaran ferry Willem De Vlamingh into service.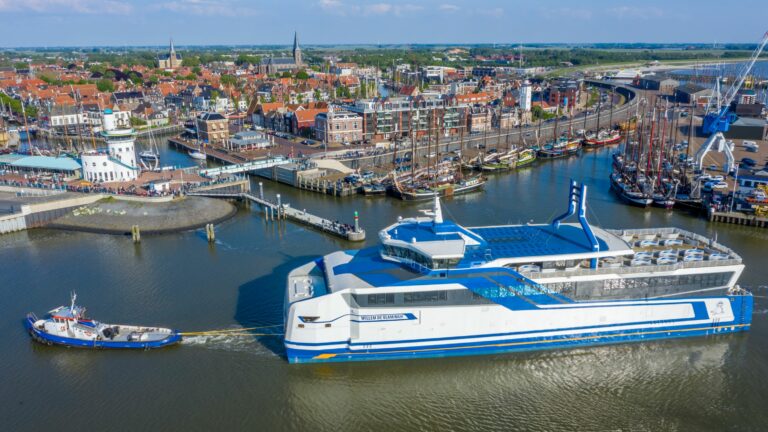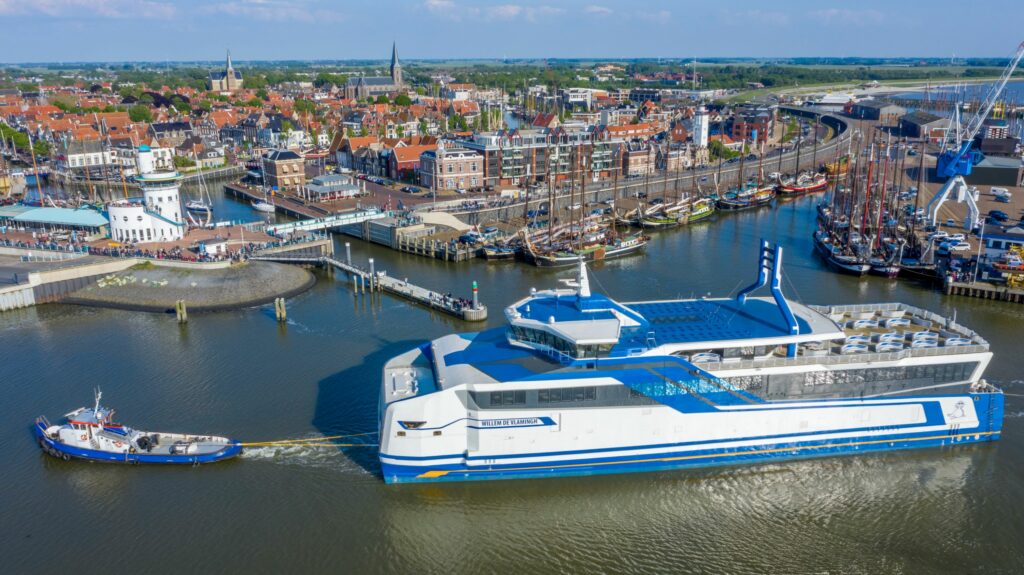 The vessel will be operating on the connection between the Dutch islands of Vlieland and Terschelling.
The ferry made its first official passenger service trip on 26 January 2021 on the Wadden Sea, a UNESCO World Heritage site.
Willem de Vlamingh joins Rederij Doeksen's first LNG-powered ferry, Willem Barentsz, which debuted in July 2020, on the same route. Both ships are BMT-designed 70-meter vessels featuring Rolls-Royce twin MTU gas engines. They both have the capacity to transport up to 600 passengers and 64 cars across the Wadden Sea.
Doeksen claims these are the world's first ships with single-fuel LNG engines that can drive a fixed propeller directly.
With the introduction of Willem de Vlamingh in the ferry service, Doeksen's new construction project has been completed.