DSME Names Four Ice-Breaking LNG Carriers
Daewoo Shipbuilding & Marine Engineering (DSME) has simultaneously named four ice-breaking liquefied natural gas (LNG) carriers at its Okpo Shipyard.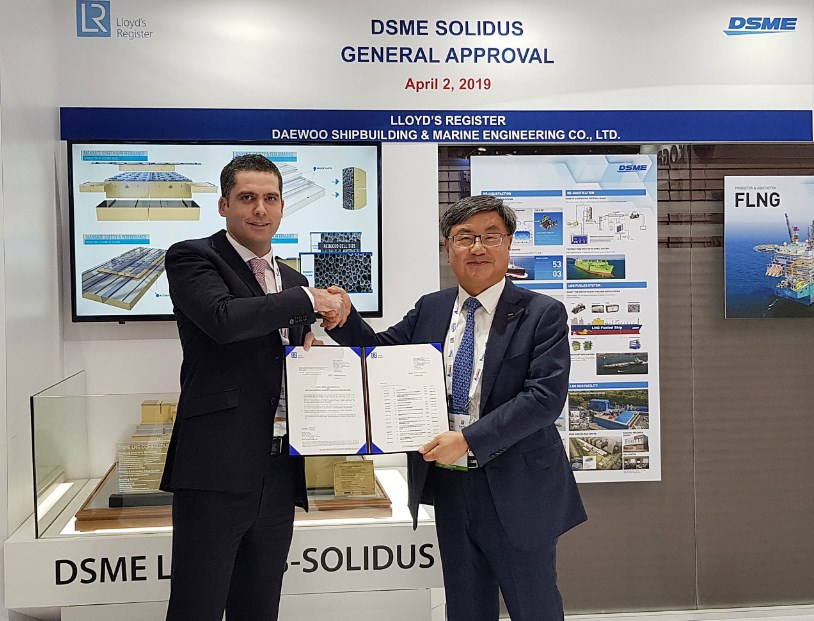 In a ceremony on March 28, the shipbuilder christened the new vessels Nikolay Yevgenov, Vladimir Voronin, Georgiy Ushakov and Yakov Gakkel, after Russian Arctic explorers and scholars.
Data provided by Reuters shows that the ships are scheduled for delivery in October and November of 2019, and January and February of 2020, respectively.
The ARC-7 units will operate on the Arctic route and transport clean energy from the Arctic to the Asian and Nordic regions. Featuring a length of 299 meters and a width of 50 meters, the ships have a capacity to carry up to 172,600 cbm of LNG and break up to 2.1 meter thick ice.
The units are being built for Teekay LNG Partners under a USD 4.8 billion contract for 15 ice-breaking LNG carriers, received in 2014. Each ship has a price of USD 320 million.
So far, DSME has handed over 10 of these carriers to their owners, with five remaining under construction at the Okpo yard.
World Maritime News Staff