DSME's LNG containment system receives approval from Lloyd's Register
South Korea's shipbuilding giant Daewoo Shipbuilding & Marine Engineering (DSME) has received general approval from Lloyd's Register (LR) for the company's LNG cargo containment system.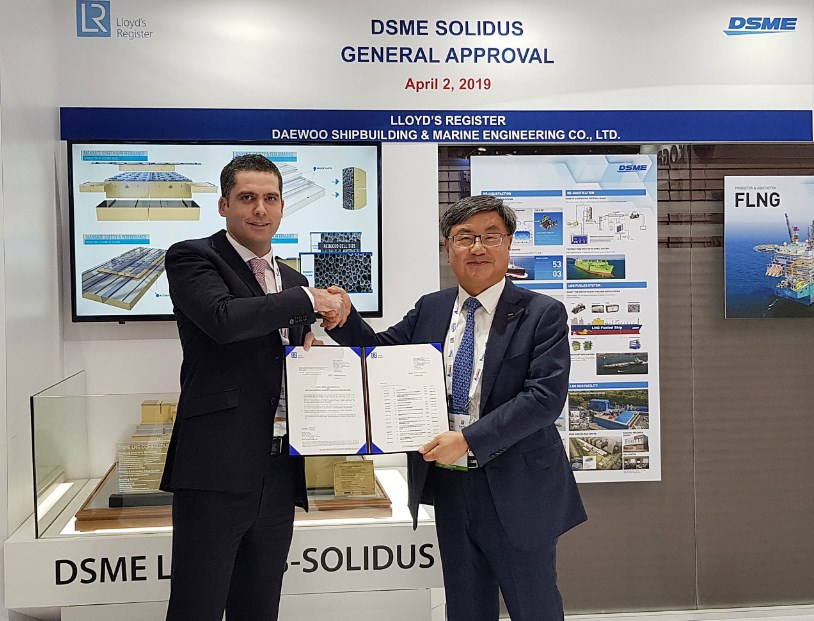 DSME said on Wednesday that it received general approval from LR for its Solidus LNG cargo containment system.
Solidus is the South Korean shipbuilder's LNG membrane type cargo containment system which received LR's approval following enhancements, a move that follows the classification society's design approval of the previous system late in 2017.
According to the company, Solidus adopts two metal barriers surrounding high-performance insulation material, developed in conjunction with German chemical company BASF, which helps lower LNG boil-off rates from LNG carriers.
DSME CEO Sung-Geun Lee said, "Solidus will have huge implications for the market in that it will provide the LNG industry with an additional option which will increase bargaining power and trigger the industry to further maximize safety with enhanced integrity in LNG transportation."
DSME added that it would shortly undertake a research and development project using Solidus with an unnamed energy company. A potential newbuild project where the technology will be applied is also being discussed.