DUPI – tackling the challenges of insuring offshore energy
Maritime insurance undoubtedly plays a critical role in the offshore energy industry.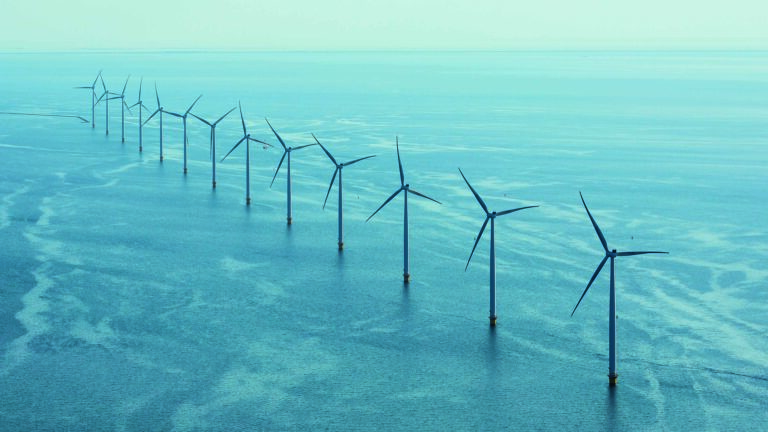 And because the offshore energy industry is in a constant state of technological advance, one of the major challenges facing today's insurance sector is to develop services that meet the changing needs of its clients' operations.
"One of the major trends currently taking place in marine insurance is the response to environmental, social and government issues – the United Nations' 17 sustainable development goals that our clients are incorporating into the way they run their companies," begins Emiel Paaij, Director Marine at DUPI Underwriting Agencies in Rotterdam. "This is a big topic for our clients, and therefore it is a big topic for us." While DUPI insures client interests throughout multiple industrial sectors, the company has a large client base in the maritime sector. "One of the areas that is expanding at the moment is the generation of renewable energy with offshore wind farms."
From an insurance point of view, offshore wind presents some notable challenges. These are primarily due to the fast pace of progress seen in recent years, says DUPI Underwriting Manager Kasper Worm Andersen, who is based in DUPI's new office in Copenhagen.
"Around 20 years ago, an offshore wind farm in the North or Baltic Sea would have been built one or two kilometres from shore, in water a few metres deep. Ten years ago, they were built between 10 and 20 kilometres from shore. And today, that distance can be up to 50 kilometres – sometimes 100 kilometres – from shore in 40 to 50-metre deep water." The turbines have also increased in size, weight and capacity. "They used to be 5MW. Now they are up to 14MW with blades of 108 metres long," he adds.
While this progress is certainly positive in terms of energy production, it must be noted all these extensions of technical possibilities increase the exposure to risk. An offshore wind turbine located, say, 30 kilometres from shore is exposed to completely different levels of risk than one that is two kilometres from shore. This is due to harder winds, bigger waves, greater torque in the turbine machinery, longer cables with greater risk of damage, to name a few. Such increased risk eventually leads to increased damages, as is the case seen with subsea cables. "Losses from subsea cable operations have caused
insurance rates to rise as much as 50 percent in the previous twelve months," says Worm Andersen.
A crucial point for insurance companies is that, because the offshore wind industry is progressing so fast, there are a lot of unknown factors involved. This begs the question: from construction to O&M, how do you insure an offshore wind farm? DUPI's answer to this is: gain the in-depth knowledge necessary to write an accurate risk assessment.
Worm Andersen explains the risk assessment process: "We get to know the contractors, their experience and track record as well as their ships and their cranes. When construction is finished, it is important to know whether the installation vessel and its crane will be available during the energizing and operational phases if something goes wrong. Entering the O&M phase, we look at spare parts availability, warranty agreements, labour, and maintenance."
"Offshore wind farm insurance is definitely a long-tail business," states Paaij. "We may write a policy today based on the knowledge of today and have a claim in ten year's time. Therefore it is really important that you have the right experience and set of skills in house to perform a proper risk assessment. This is one of the things that distinguishes us – we know our clients and we know their business. Instead of sitting behind our desks, we visit them and their ships."
DUPI's interests in the energy generation market also extend to the small, yet significant, power barge market. Power barges are large floating pontoons holding power generation plants in the region of a few hundred megawatts. They are mobilised in areas requiring additional energy. They can be just as useful in a developing country with an unpredictable energy grid as in a developed country looking for stopgap energy solutions, during the replacement of outdated power stations, for instance. In today's unpredictable world, energy security is another important issue.
Whether it is offshore wind farms or power barges (or the wide range of other maritime sectors that the company works with) DUPI has shaped its portfolio of services and built its team of skilled personnel to tackle the challenges of the market and meet the needs of its clients.
'We know our clients and we know their business. Instead of sitting behind our desks, we visit them and their ships.'
Kasper Worm Andersen,
Underwriting Manager Property/Engineered Risks at DUPI Underwriting Agencies Nordics
Emiel Paaij,
Underwriting Director Marine at DUPI Underwriting Agencies
Note: The opinions, beliefs, and viewpoints expressed in this article do not necessarily reflect the opinions of Offshore-Energy.biz